The Rewards of Today's Real Estate Market
Date posted July 25, 2020
With no end for the COVID-19 pandemic yet in sight, how do you see your future?
Many of us are probably afraid of what the future might bring, as commercial establishments and financial investments are seemingly on the line. We remain unsure as to when things would return to normal, or if this so-called "new normal" would successfully eliminate the virus in our midst.
Despite the uncertainty, there are those who make the most of these times to seize opportunities. While we have fallen in difficult times in the past, our nation has always managed to rise and recover. The real estate market, in particular, has always been a stable choice of investment for those looking to grow their money in the long term.
Consider some of these reasons why investing in the Philippine real estate market today can prove to be a wise decision.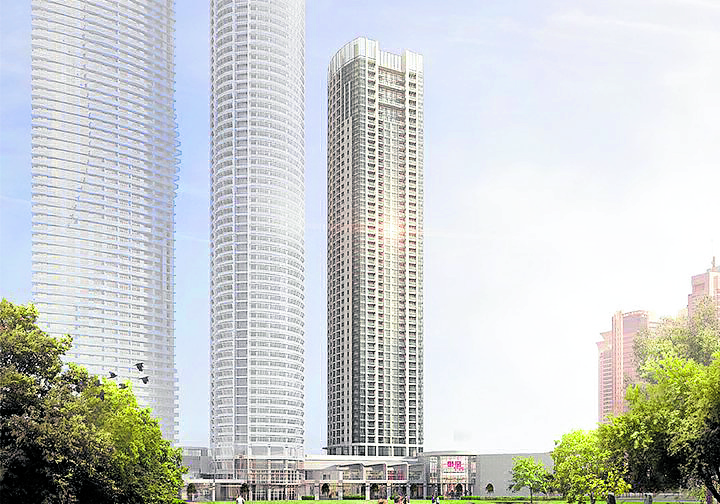 The Empress at Capitol Commons features contactless technology that meets the standards of the new normal.

Housing will always be a necessity
Whatever the economic situation is in our country, people will always need a roof over their heads. You can never go wrong with investing in a human necessity. Moreover, our time in quarantine has demonstrated why living in a well-designed and strategically-located home pays in the long run.
Even in the middle of a crisis, you will always remain secure if you have a sanctuary to come home to and if you have easy access to the essentials.
Comfort and convenience have become the new essentials
The COVID-19 pandemic has challenged many designers and developers to think how their offerings would be able to respond to the new normal. Thankfully, there are those who seem to have anticipated the difficulties of daily living even in the pre-COVID era.
Luxury residences, in particular, have proven to be well-designed to rise to the challenges of the new normal. While comfort and convenience were once seen to be extravagant considerations in choosing a house, today, these factors have become the lifeline of many people living in the city. These elements have now become the essentials of potential homeowners and lessors looking to live a good life in the new normal era.
Residential towers designed with natural features will always offer comfort to homeowners.

Modern offerings respond to current needs
Many of us have made modifications in our current homes to protect ourselves from the new coronavirus. Whether it's as simple as adding a sanitation area or as complex as creating new rooms in the house, we have all realized the importance of updating our homes to the standards of the new normal.
Thankfully, many properties being sold on the real estate market today have also updated their features to respond to the crisis. In particular, offerings from real estate giant Ortigas Land serve as excellent benchmarks in integrated community design in the new normal era.
To exemplify, the Empress Residences at Capitol Commons seem to have been made with our current situation considered. Each unit in the project comes equipped with smart home technology, allowing residents to minimize contact.
Keyless entry, smart plugs and motion sensor switches limit frequently touched surfaces in your home, lessening the chance of bacteria being spread. This kind of thoughtful design makes the project well-adapted to the new normal, even if it is still in the pre-selling stage.

Real estate remains one of the most stable investments you can make for the future.

The right partner will always be there for you
As wedding vows go, the right partner will always be there for you, in sickness and in health, for richer or poorer. Like a husband or a wife, choosing the right partner when it comes to real estate investment can prove to be the best decision that you will ever make.
With the uncertainty of the times, it's best to go with seasoned developers who have proven time and time again that they can deliver quality results. Well-established companies, such as Ortigas Land, have numerous projects to their name which already show you what they are capable of.
If you still have doubts, don't hesitate to consult with a real estate agent to determine your options. Despite the challenges we face today, the real estate market remains a wise investment for your future, as people will always need a place that they can call home.
Sources: Cottonbro and Skitterphoto via pexels.com; www.ortigas.com.ph


Read more: https://business.inquirer.net/303507/the-rewards-of-todays-real-estate-market#ixzz6c2K1WyYn
Follow us: @inquirerdotnet on Twitter | inquirerdotnet on Facebook