The Galleon: A Quintessential Choice for Property Investment
Posted by Ortigas Land
Date posted October 31, 2020
Ortigas Center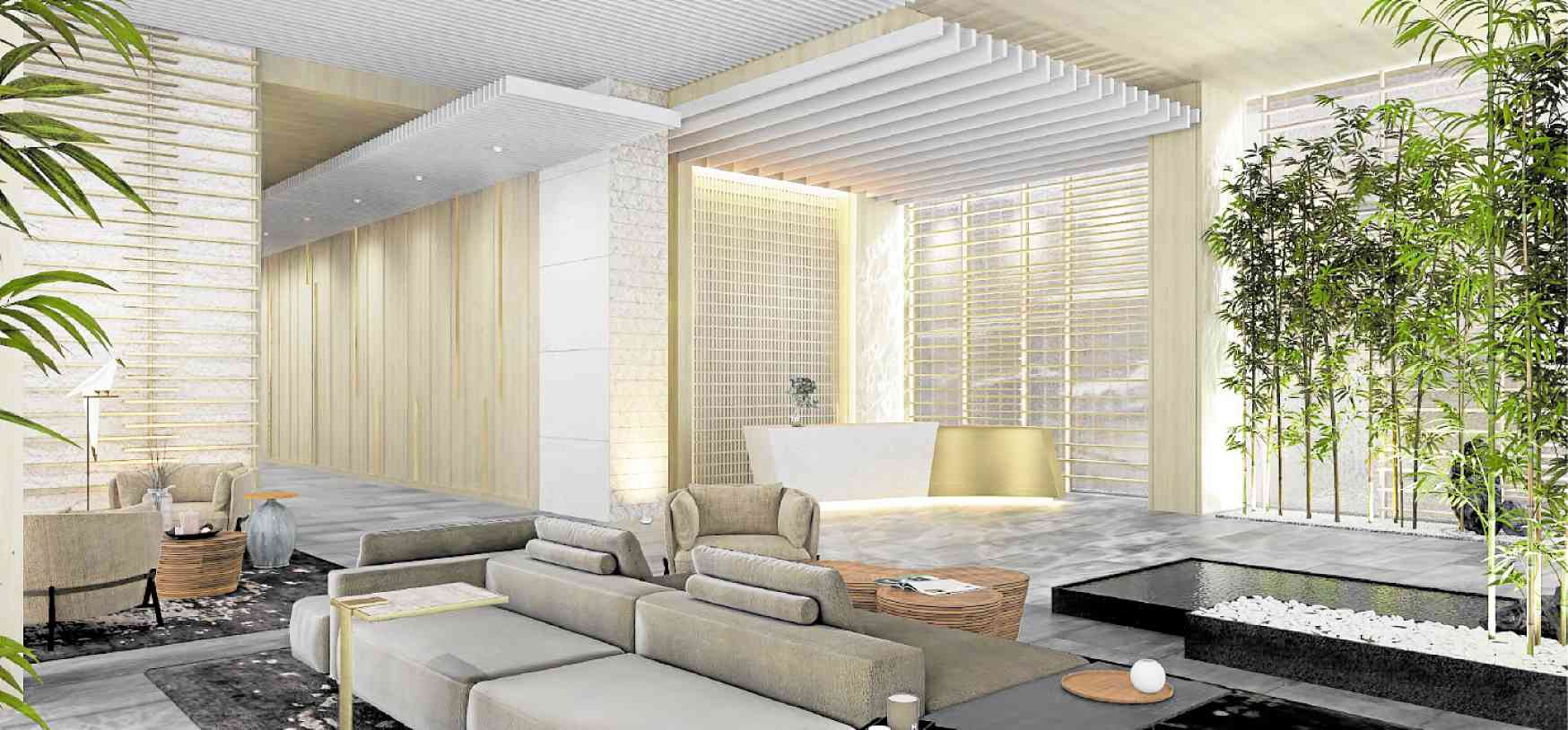 Spotting opportunities in real estate can be tricky.
Moreso during a crisis when dips in prices and slowdown in demand could easily sway one to play safe instead. Today for instance, the COVID-19 pandemic has slowed down the operations of most industries, including real estate, which has seen a more subdued demand, slower take-up and price corrections compared to last year.
Some investors, however, are still choosing to bet big on real estate and they may be right to do so. If the projections are accurate, some segments in Philippine real estate, such as the residential condominium market, may already see some green shoots of recovery as early as next year.
Colliers International Philippines said in its latest report on the residential sector that despite the projected price drop this year, it expects prices to slightly recover by 2.1 percent annually from 2021 to 2022. Similarly, rental rates of condominiums in Metro Manila are seen to pick up pace by as much as 2.5 percent starting next year.
Lower mortgage rates, attractive packages and the resumption of most businesses are likely to enable the recovery of the residential segment—on top of the fact that property developers have been upping the ante, creating more innovations and providing an even more compelling, attractive proposition for its homebuyers and investors.

Exquisite finishes and upscale amenities are a standard here at Residences at The Galleon.
Quintessential choice
Seizing potential opportunities amid this crisis would thus require one to be more cautious, prudent and discerning. One should keep in mind that the time-tested wisdom behind a great property investment continues to hold true even today—that is, location, quality, value proposition and the track record of the developer.
Seasoned developer Ortigas Land presents such a quintessential choice for property investment, which impeccably weaves together all the essential features that the modern urban dweller will need and appreciate in a post-pandemic era.
Rising along ADB Avenue, at the heart of a thriving Ortigas central business district, is The Galleon, a two-tower, mixed used complex that has long anticipated the needs of a market that thrives on convenience, accessibility, wellness and modern technology.
As the only mixed-use development in the Ortigas CBD, The Galleon is uniquely poised to become the archetype community that presents unmatched convenience afforded by a strategic location, the leverage of being part of a mixed-use project, smart innovations incorporate in the project, and the luxury of exquisite finishes and upscale amenities as a necessity—and not a mere luxury. Here, one can find premium grade office spaces, upscale residences for the highly discerning well-heeled market, and a two-level retail podium that will serve as the future residents' hub in Ortigas Center.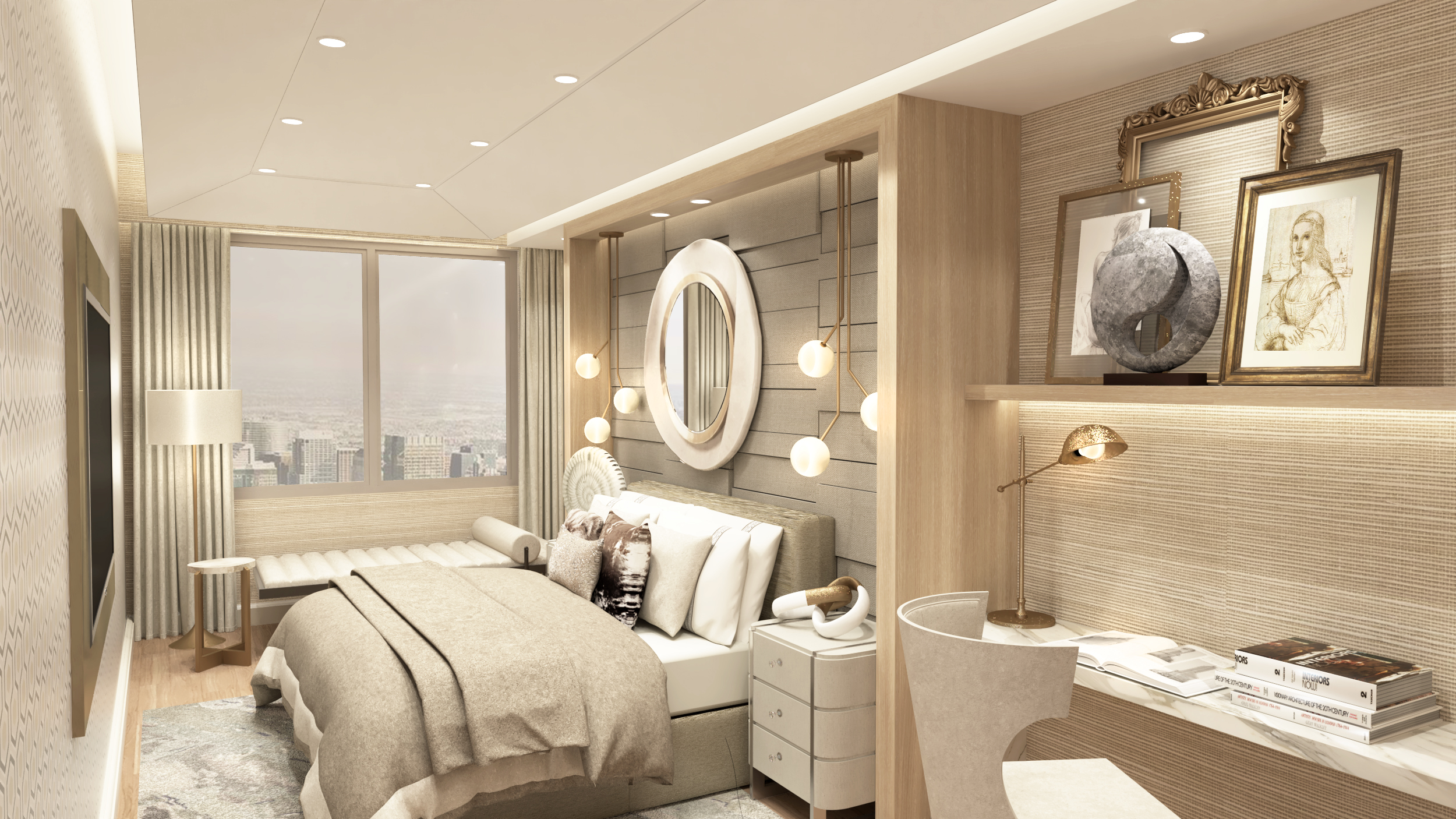 Well-appointed units await residents at The Galleon.
Key to a premium lifestyle
Given its solid track record spanning close to nine decades, Ortigas Land will pull out all stops to create and offer opulence, convenience, privacy and exclusivity for its future residents.
The 51-story Residences at The Galleon, with its 509 well-appointed units of varying cuts and sizes, ensures that you will enjoy proximity to every imaginable need and destination, owing to the fact that it will rise within the most centrally located and most accessible CBD. One can never be too far from commercial establishments; medical, educational and religious institutions; fitness and wellness centers; massive mall complexes; hotels; and even other business districts—moreso once the big ticket infrastructure projects such as the BGC-Ortigas Center Link Road and the proposed Metro Manila Subway are completed.
This is crucial as the pandemic and the quarantine have shown how one's proximity to essential shops and services can provide a crucial lifeline for the residents.
Live in style, too, as Residences at The Galleon integrates luxurious amenities designed to elevate your daily urban lifestyle—from its mini-theater, game room, swimming pool, gym, sauna room, to the lush open spaces that will offer you that much needed "green breathing spaces" without having to leave the metro. Well-thought-out features and innovative designs—including its modern, mindful architecture, landscaped, pedestrian-friendly sidewalks, and its light, airy lobby—will carve for you a healthy, relaxing sanctuary right in the middle of the city.
There are opportunities for passive income as well since Residences at The Galleon offers an attractive location for those who seek to lease out a residence that is just a few steps or a short ride away from their offices and headquarters such as the Asian Development Bank (ADB). And given the promising value proposition of The Galleon, it will be much easier for you to clinch that leasing deal.
There is no doubt that The Galleon will truly be the archetype mixed-use community that will thrive in the post-pandemic era. Once its residential component is completed by 2028, residents can look forward to a premium lifestyle in what will be one of the metro's most coveted addresses in the future.