Relaxing nights of serenade, al fresco dining
Posted by Ortigas Land
Date posted September 14, 2021
Capitol Commons
Find your safe space at Capitol Commons.
People are starting to muster enough courage to venture out of their homes now that more restaurants and leisure hubs have started to reopen.
Just the same, we can never let our guard down—not after spending almost a year sheltering in place and putting up with so much so we can stay healthy and help curb the spread of COVID-19. So if you're looking to go out anytime soon, make sure to put on your masks and face shields, bring a small bottle of alcohol or sanitizer, practice social distancing, and of course, find spaces where you can safely dine, relax and enjoy.
One safe space you can check out is Capitol Commons. Located along Meralco Avenue corner Shaw Boulevard in Ortigas Center, Pasig City, this 10-hectare estate brings life to its open spaces with new activities for everybody's relaxation and leisure.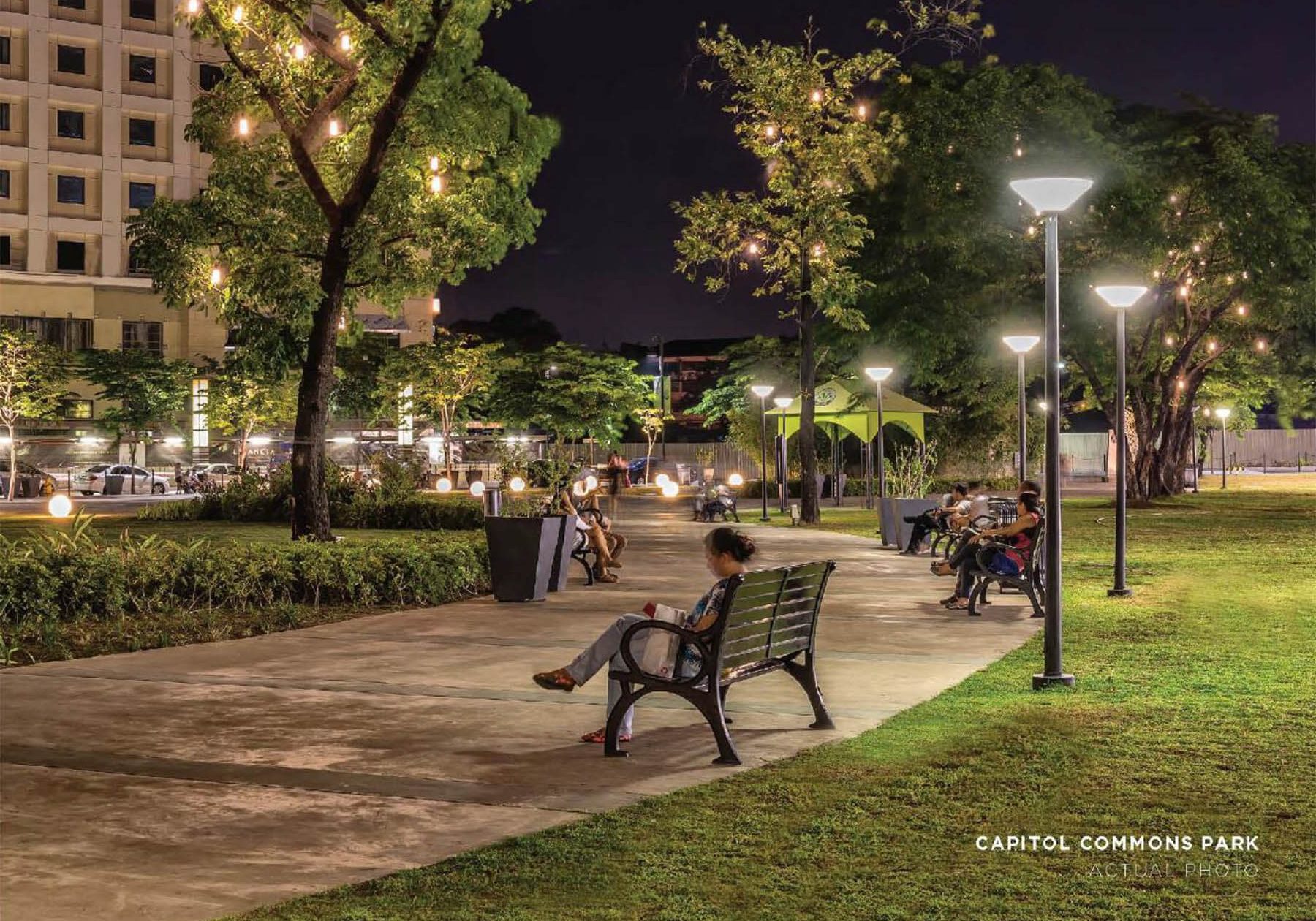 Ortigas Land enhances your dining experience with an al fresco setup amid open spaces and lush greenery at the Capitol Commons Park

Premier property developer Ortigas Land enhances your dining experience here with an al fresco dining setup at the Capitol Commons Park, amid the wide open spaces and lush greenery. We all know that many continue to prefer "outside seating" to ensure enough ventilation and lessen the possibility of contracting the virus. Fortunately, Ortigas Land knows what you want and need. And how we love commercial establishments that listen. With safety and health protocols set in place, Ortigas Land ensures that park goers will be treated to a safe, stress-free and relaxing experience as they enjoy at the park sumptuous meals from their favorite restaurants in Estancia Mall and Gastro Strip.

To make it easy for diners, QR codes are made available on each table at the Capitol Commons Park, which leads one to a digital menu of each restaurant. The restaurants' contact details are also provided so customers can easily reach them for a more convenient and seamless ordering experience. Once orders are placed, the chosen restaurants will bring the food straight to the customers at their respective tables at the park. As digital transactions provide consumers with the safest and easiest way to pay this time of pandemic, cashless payments may be used at the Capitol Commons Park.


These sessions of Serenade at the Park happen from 5 p.m. to 9 p.m. on Fridays, Saturdays and Sundays.

On top of this, diners will also be treated to live serenades as they enjoy their much missed favorite meals. Local buskers showcase their talent and treat park goers and diners to live music at the park. Imagine being on a big, fun picnic with the community—with proper physical distancing and the observance of health protocols, of course. I can just imagine the small groups of families and friends who'll take this opportunity to catch up, unwind and escape even for at least a couple of hours.



These sessions of Serenade at the Park happens from 5 p.m. to 9 p.m. on Fridays, Saturdays and Sundays. The weekend's featured buskers are announced every week on Capitol Commons' Facebook page.

Read more: https://business.inquirer.net/318183/relaxing-nights-of-serenade-al-fresco-dining#ixzz75vU0Hg9A
Follow us: @inquirerdotnet on Twitter | inquirerdotnet on Facebook