Ortigas Land eyeing to double office portfolio
Posted by Ortigas Land
Date posted April 27, 2021
Ortigas Offices
Amid continuing challenges this year, the Metro Manila office property market may likely see a recovery starting 2022 to be fueled by expected positive economic and legislative developments.
In a briefing earlier this week, officials from Colliers International Philippines explained that while they expect office vacancy rates to further increase and leasing rates to drop this year, the sector will likely bottom out in the last two quarters of the year before it starts its eventual recovery.
According to Colliers, this expected rebound may be fueled by the gradual recovery of the economy, sustained growth of certain outsourcing sectors, easing of travel restrictions, availability of COVID-19 vaccines, and the enactment of the proposed Corporate Recovery and Tax Incentives for Enterprises (CREATE) Act, which seeks to reform the country's corporate income taxes and incentive systems.
Colliers Philippines, which believes that offices will continue to remain relevant in the post-pandemic era, further disclosed that among the central business districts likely to lead recovery in 2021 are Makati, Fort Bonifacio and Ortigas, as a mix of traditional and outsourcing firms already have pre-leased office space in these CBDs.
Based on its estimates, new Metro Manila office supply for this year will hit 886,200 sqm. Up to 2025, Colliers sees an annual average delivery of about 658,300 sqm in new office space.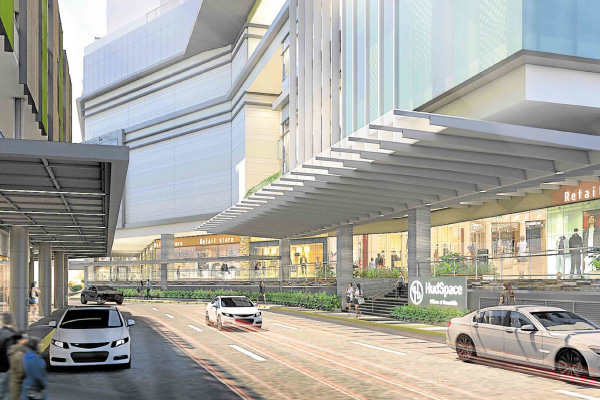 'New normal' offices
Within the Ortigas CBD and its fringe areas alone, one developer is poised to add over the medium term some 120,000 sqm of premium grade office spaces well suited to the new safety, health and technological demands in the post pandemic era.
Seasoned developer Ortigas Land is looking to double its office space portfolio to 250,000 sqm by 2028, from its current gross leasable area of 120,000 sqm in nine buildings, said company AVP-Head of Office Leasing Trina R. Chan.
"Should all plans push through (assuming the climate, market and economy will improve), we will be able to double our office GLA to more or less 250,000 sqm by 2028. This will include Hudspace (in Greenhills Center which is targeted for completion by 2023) and four projects in the pipeline," Chan said.
"The location of these (four) projects are all within Metro Manila for now—mostly in our estates undergoing development and some strategic locations. The offices will complete the offerings of our masterplanned communities and make them truly live, work and play communities," she further explained.
According to Chan, six of Ortigas Land's nine office buildings are already 100 percent occupied, leaving them with less than 9,000 sqm for lease in their inventory. More than half of the total GLA are occupied by business and knowledge process outsourcing sectors while traditional occupiers comprise 30 percent of the office leases.
She explained that Ortigas offices remained attractive, conducive business hubs for local and foreign companies due primarily to their location—within or near the Ortigas CBD and its safe, secure masterplanned estates. Locators in Ortigas Land offices are afforded easy access to various transportation hubs; amenities, including convenient access to retail, parks and open spaces for tenants and their employees; 24/7 customer assistance to match tenant operations.
"New buildings under construction and for planning will also have LEED (Leadership in Energy and Environmental Design) certifications with updated green, safety and security features," Chan added.
Healthy, conducive spaces
Currently, Ortigas Land has existing and planned offices within its estates.
In the 16-ha Ortigas East, Silver City 1A has 6,000 of GLA and is already operational. Its locators are currently benefiting from its highly strategic location given that this estate has access to three main thoroughfares namely C-5 Road (southbound), Ortigas Avenue and Julia Vargas Avenue. Add to that a complete mix of offerings that include other commercial, dining and retail areas, schools and upcoming residential high-rise complex.
Soon to rise within the 16-ha Greenhills Center, where a massive P60-billion redevelopment plan is underway, is Hudspace. Set to be completed by the first quarter of 2023, Hudspace will offer 42,532 sqm in GLA to locators who will benefit from its surrounding retail hubs and the vibrant communities in San Juan.
The 10-ha Capitol Commons, a global luxury community that offers a holistic live-work-play lifestyle, has the Estancia Offices. Its West Wing, in particular, has begun offering since last year 15,000 sqm in GLA. This estate in Pasig City, located within the fringe area of the Ortigas CBD, significantly benefits locators with its accessibility, completeness of offerings, and proximity to key hubs, establishments and institutions.
Within Ortigas Center, said to be the most centrally located CBD in the metro, Ortigas Land has the existing and operational IBP Tower, and the upcoming Offices at The Galleon. The latter is part of The Galleon, a two-tower development rising of modern and sophisticated design and will have a holistic mixed offering of office, residential and retail spaces that will further strengthen Ortigas Land's presence in Ortigas Center.

Read more: https://business.inquirer.net/317633/ortigas-land-eyeing-to-double-office-portfolio#ixzz6mWq9KVFc
Follow us: @inquirerdotnet on Twitter | inquirerdotnet on Facebook