Ortigas East: enjoy an integrated lifestyle in a resilient community
Date posted July 16, 2020
Choosing where to live is an important decision that calls to mind many considerations. And while different people may value one aspect a little more than others, luckily, there are choices that combine the best of everything.
Such is the mark of Ortigas East, the 16-hectare master-planned estate developed by Ortigas Land in Pasig City. The integrated community thoughtfully brings together life, work, and leisure in its prime location nestled along the C5 corridor with access through C5, Ortigas Avenue, and Julia Vargas.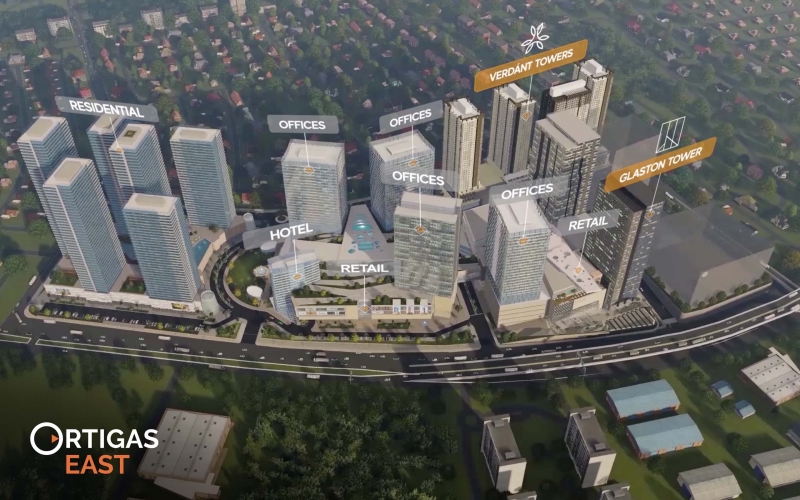 Artist's perspective of Ortigas East's master plan
With the ongoing pandemic reshaping everyone's lives, the fusion of all essentials and luxuries in one community makes Ortigas East a smart choice. Here, community members will soon be able to enjoy the convenience of an all-in lifestyle, where residential sanctuaries, business spaces, and retail and lifestyle hubs merge for a truly self-sustaining community.
Each and every one can live their ideal lifestyle in Ortigas East. Its community mall will soon feature diverse brands with fresh and unique shopping concepts. No need to step out of the neighborhood when everything is in Ortigas East.
Complementary to the integrated features of Ortigas East are the structures and spaces that embody safety and well-being. Carefully designed spaces and impressive amenities surround the estate, while its residential and business towers are proudly built to sustainable standards. Its first residential development Maple at Verdant Towers is proudly Green Building compliant, while its office development The Glaston Tower is currently in the pursuit of obtaining LEED certification.
Ortigas East's 16 hectares also provides access to open spaces that maintain a sense of community amid the quarantine. With about 40% of the estate's total space planned to be dedicated to walkable spaces and bike-friendly roads, members of the community can confidently step into the outdoors while still following social distancing protocols. Here, the new normal does not feel unsure and uneasy, but rather familiar and friendly.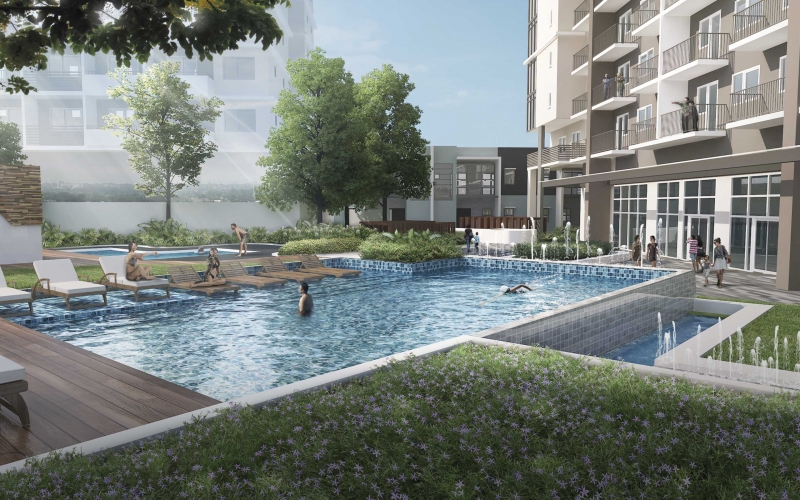 Artist's perspective of Maple at Verdánt Towers' pool
Choosing and making a home in an integrated community is the decision that makes the most sense, especially with the current times. Ortigas East is the top choice, with features that build towards resilience and self-sustainability in this pandemic and beyond.
Enjoy the best of life, all within your reach at Ortigas East.