Modern Bastions of Feng Shui
Date posted August 15, 2020
Feng shui, an ancient Chinese philosophy that promotes balance and positive energy, has a lot of fans among Filipinos.
After all, this movement isn't all about trusting in lucky objects. More often than not, its principles focus on the harmonious arrangement of spaces and the use of complementary materials. A building that adheres to feng shui principles usually provides a comfortable atmosphere, easy circulation, and a naturally beautiful environment.
All around our country, several icons in Philippine architecture actually adhere to the principles of feng shui. Whether by accident or on purpose, these structures reflect a harmonious arrangement of spaces, which is also part of the reason why they are admired. So without further ado, here are some examples of Philippine architecture that successfully adhere to the art of feng shui.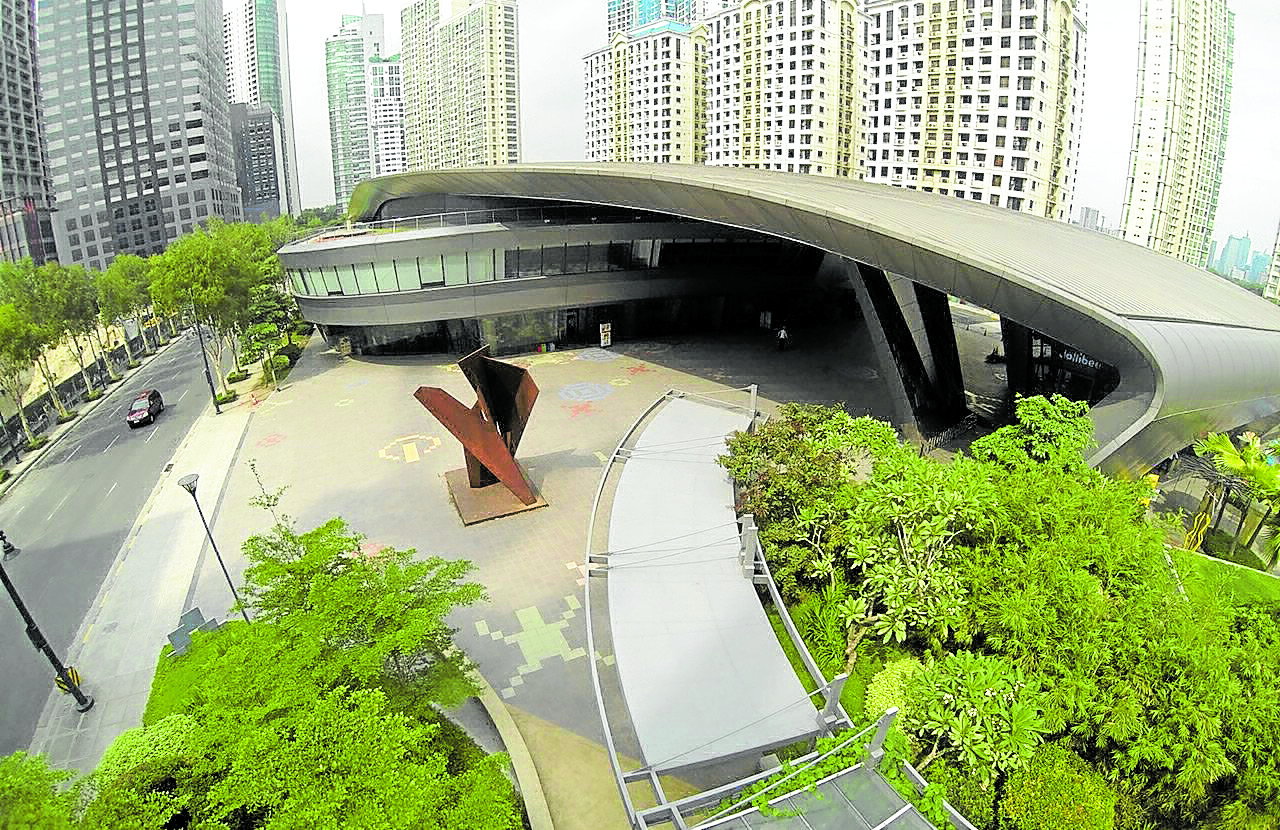 The Mind Museum, a brainchild of Arch. Ed Calma, exemplifies the use of aluminum to encourage a creative and child-friendly environment.
The Mind Museum
A popular tourist spot in Bonifacio Global City (BGC), the Mind Museum features modern galleries and exhibits centered on science. A brainchild of the Bonifacio Art Foundation Inc., the museum was designed by Ar. Ed Calma of the architecture firm Lor Calma & Partners. It opened its doors in 2012 and has since captivated the public not only for its remarkable contents but also for its exemplary architecture.
In relation to feng shui, the building highlights the metal element with its predominant use of aluminum. As metal is often used to foster child-friendly and creative atmospheres in Chinese Geomancy, the element is only fitting for use in the Mind Museum. With metal also considered a yin or an "inward-looking" element, the building's make puts greater emphasis on the contents of the museum. Even with its fantastic form, the design of the building reminds us that its exhibits are the main attraction. The building's curvaceous forms encourage natural ventilation and the easy flow of visitors.
Despite its modern features, the Mind Museum blends well into the landscape, complementing the environment rather than obstructing it. While feng shui might not have been the primary concern of the designers during its planning, the Mind Museum is a good example of a structure that successfully embodies its principles.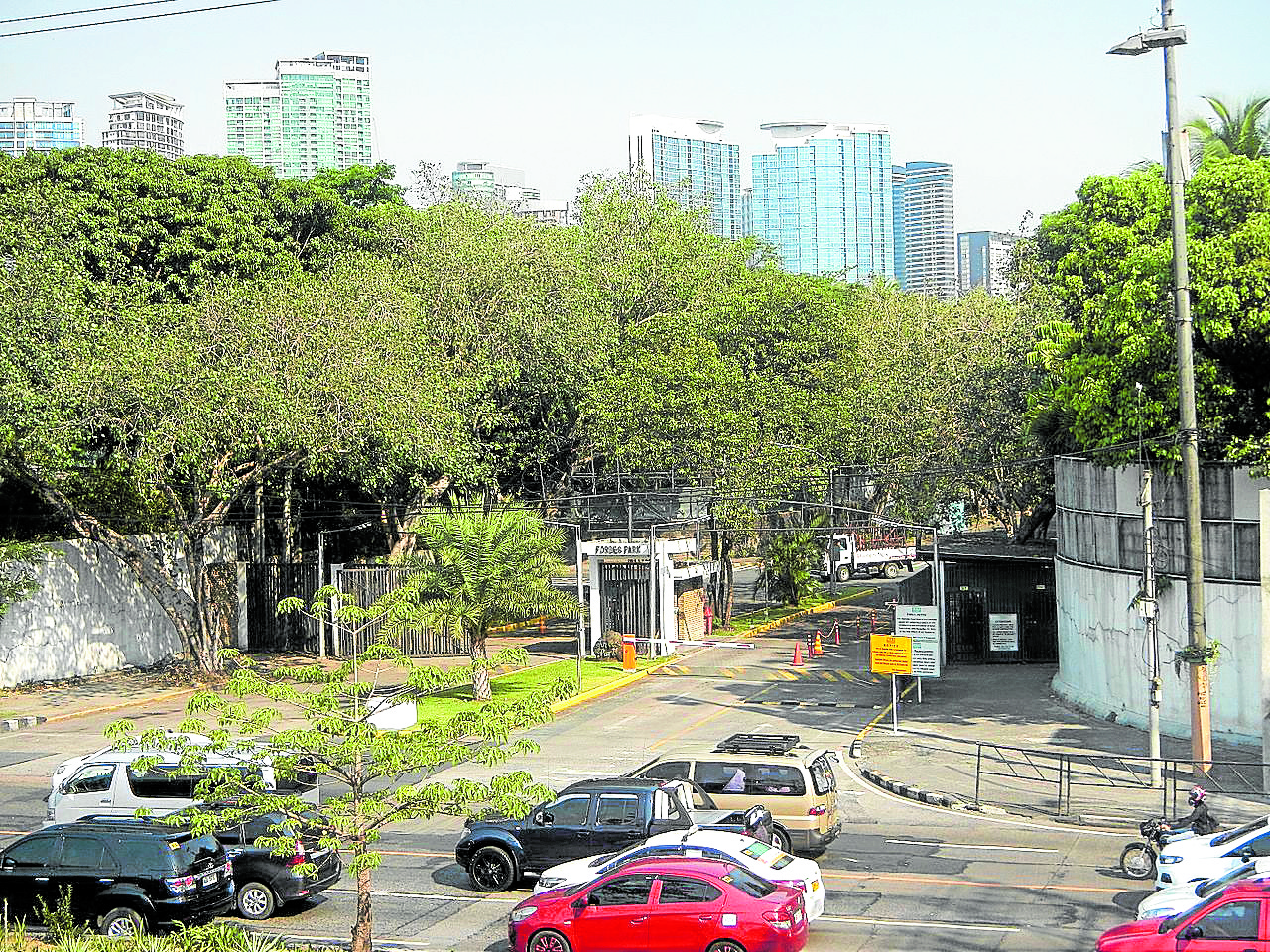 An exclusive gated village in Makati, Forbes Park is strategically located to receive an abundant flow of energy.
Forbes Park
Considered one of our country's most posh villages, Forbes Park is known to cater to some of the wealthiest Filipinos. As one of the nation's earliest gated villages, Forbes Park features the Manila Polo Club, Sanctuario de San Antonio church, and the San Antonio Plaza. While its rich history and strategic location certainly make it in-demand among the wealthy, its natural features also make it alluring for those adhering to the feng shui philosophy.
According to Master Judith Eugenio, an internationally recognized feng shui practitioner, Forbes Park is an ideal home location as it lies close to a natural body of water. As Pasig River is nearby, the area receives an abundant gush of qi and wealth. Factories, landfills, and other possible sources of pollution are far away, allowing the area to maintain a quality environment.
The ideal location of Forbes Park allows homeowners to have much access to positive energy. Master Judith says that the building interiors and positioning come after this primary consideration. Thus, residents of Forbes Park are only left with the task of encouraging the abundant flow of energy into their homes. With this kind of setting, it's no wonder why Forbes Park continues to attract Manila's elite.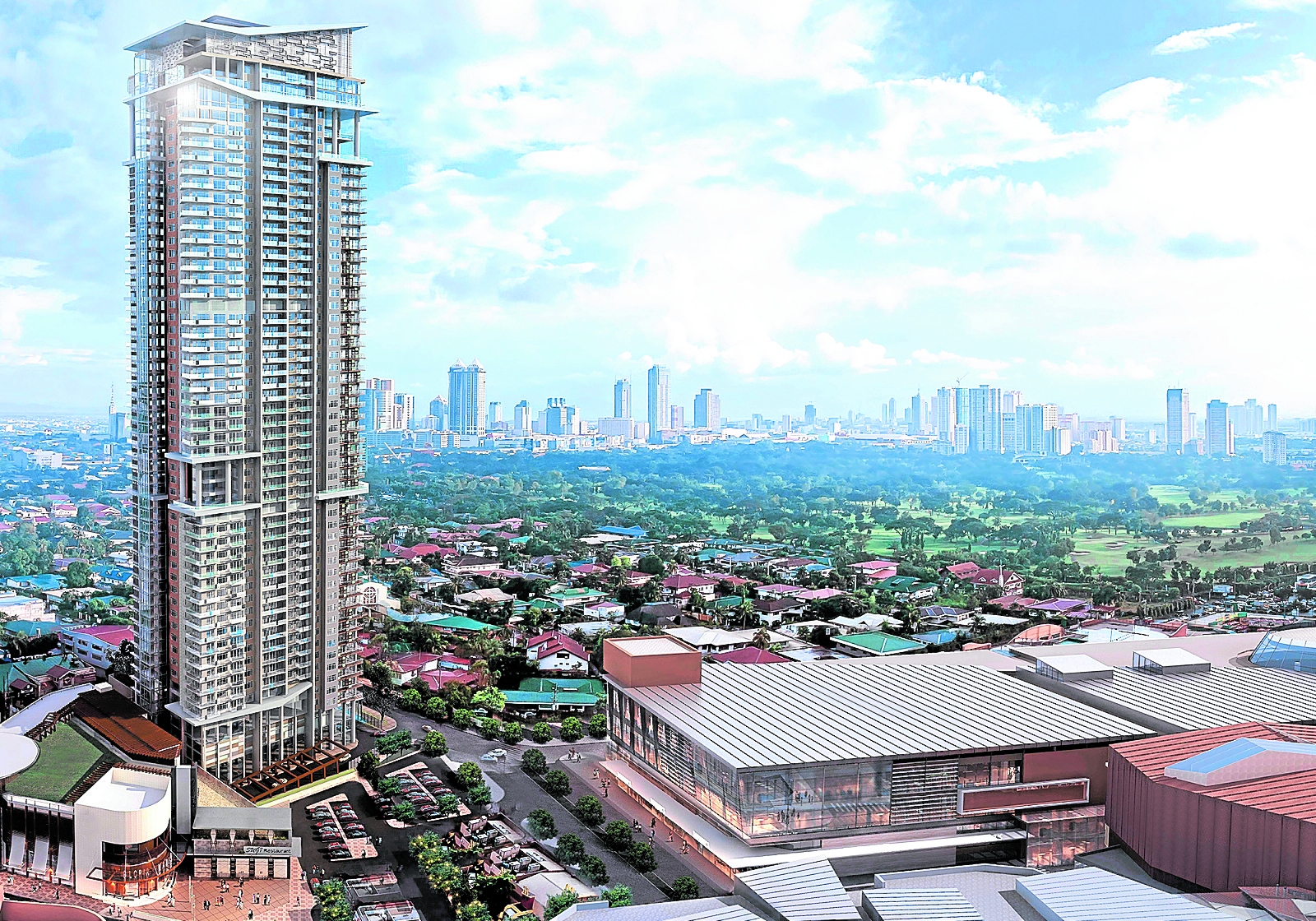 The Viridian in Greenhills puts residents at the center of a thriving community, encouraging opportunities in work and life.
Greenhills Center
For many urban dwellers, Greenhills Center is one of Metro Manila's go-to places when it comes to bargain buys and one-of-a-kind products. Besides the allure of shopping, however, this San Juan-based commercial complex also hosts residential buildings. According to feng shui principles, these homes are some of the best places that you can live in due to numerous opportunities of good fortune.
For example, the Viridian, a luxury residential tower situated on Connecticut St., serves as a calming oasis in the middle of the bustling city. It provides sufficient access to sun, wind and views, allowing its residents to recharge their energies at home. Located in a place that reflects much prosperity and growth, the Viridian emanates a good balance of exciting opportunities and relaxing surroundings. Developed by Ortigas Land, it exemplifies good feng shui in the city. While it has been occupied with residents since 2016, the same developer currently offers new projects that also adhere to the same principles.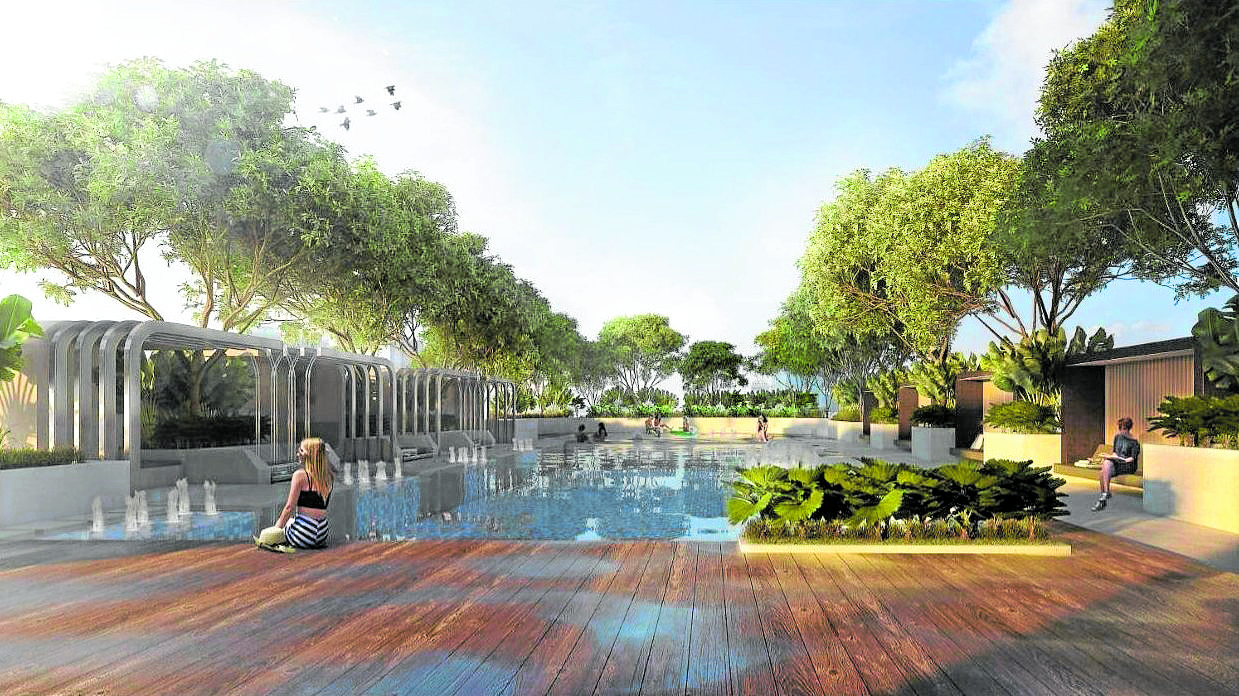 The Empress at Capitol Commons promotes a balance of yin and yang spaces, with active areas separated from quiet spaces.
Capitol Commons
One of the latest offerings from Ortigas Land, Capitol Commons further explores balance and positive qi in building design and town planning. With its scenic location in Oranbo, Pasig, the estate gives residents a wide expanse of greenery and space to move around.
Though its residential buildings are high-rise structures, there is abundant supply of natural ventilation and daylight per unit. Potential buyers can choose from four upscale towers: the Royalton, the Imperium, the Maven and the Empress.
The Empress, in particular, offers a harmonious play of nature and technology. While it integrates smart home features, it also introduces plants abundantly in its interior spaces to create a home that reduces stress, improves mood and fosters creativity. There is also a distinct division of "yin and yang" spaces. The quiet zone features a garden, a pamper room and a reading room, while the active zone features a pool, fitness center and several function halls. Overall, residents have equal access to work and play opportunities, thus setting them up for success at Capitol Commons.
Grow positively with feng shui
Whether you believe it or not, feng shui has definitely influenced the way Filipinos live. When it comes to architecture in particular, this ancient way of thinking affects site and space planning. Beyond luck and charms, feng shui actually promotes a comfortable environment and easy circulation for people.
If you think feng shui only exists in a few places in the Philippines, think again. Good design is everywhere, coinciding with the basic concepts of Chinese Geomancy and proper planning. Consider investing in a home that actively resonates with the elements of feng shui and have been built by seasoned developers. Who knows, this might just bring you closer to your aspirations and ultimate happiness.
Sources: www.ortigas.com.ph; www.themindmuseum.org; www.fastcompany.com; https://businessmirror.com.ph; Judgefloro via Wikimedia Commons

Read more: https://business.inquirer.net/305355/modern-bastions-of-feng-shui#ixzz6c2ZiynHN
Follow us: @inquirerdotnet on Twitter | inquirerdotnet on Facebook