Maple: Your Vibrant Home in the East
Posted by Ortigas Land
Date posted July 20, 2020
Ortigas East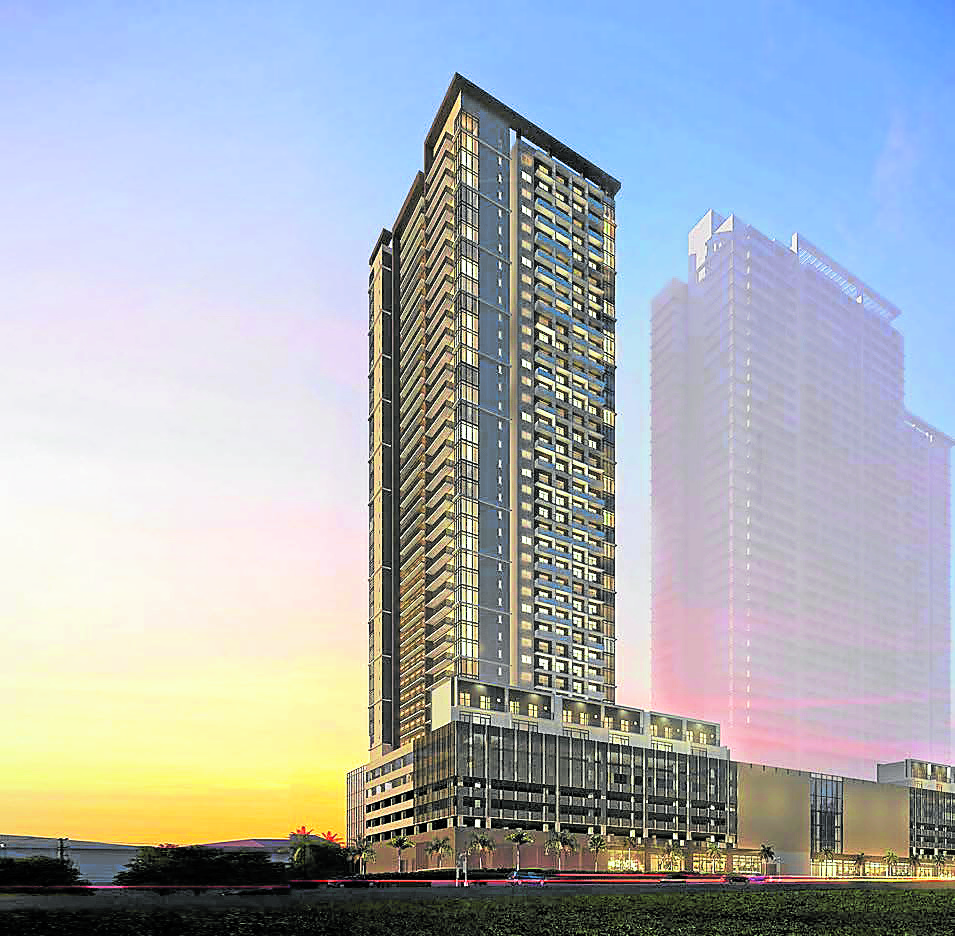 Maple at Verdant Towers
Drive down C-5 Road to realize how much spaces can turn from stagnant to vibrant because of accessibility. Once vast expanses, the areas along that stretch are now populated with symbols of the premium urban life—malls and retail outlets, gastronomic selections, prime workplaces and upscale residences.
If you want to harness the advantages of this dynamic thoroughfare or if you believe that its robustness represents your own ambition, it wouldn't be a mistake to live nearby. But while you look for easy access to those metropolitan spots, you will also need a sustainable address that can give you peace and privacy, and which will truly allow you to breathe.
Tapping into that aspiration, seasoned developer Ortigas Land is offering Maple at Verdant Towers, the first residential project within the 16-hectare mixed-use estate called Ortigas East.
You wouldn't miss the estate passing through C-5 Road as it includes iconic Tiendesitas, a shopping destination that aesthetically reinterprets Filipino culture for the urban setting. Ortigas East also has SM Hypermarket and Silver City. All these become instantly accessible to a resident at this tower named after an environmentally adaptable hardwood (and emulating the same sturdiness and sustainability).
This project, which would be the first of three towers, is a 42-storey building with 692 units whose variety can fit the needs of anyone from a young professional to a grown family. It has studio units as well as one- and two-bedroom options. Take one of the four garden units or six townhouses, both bi-level, and it will be like getting a house and lot.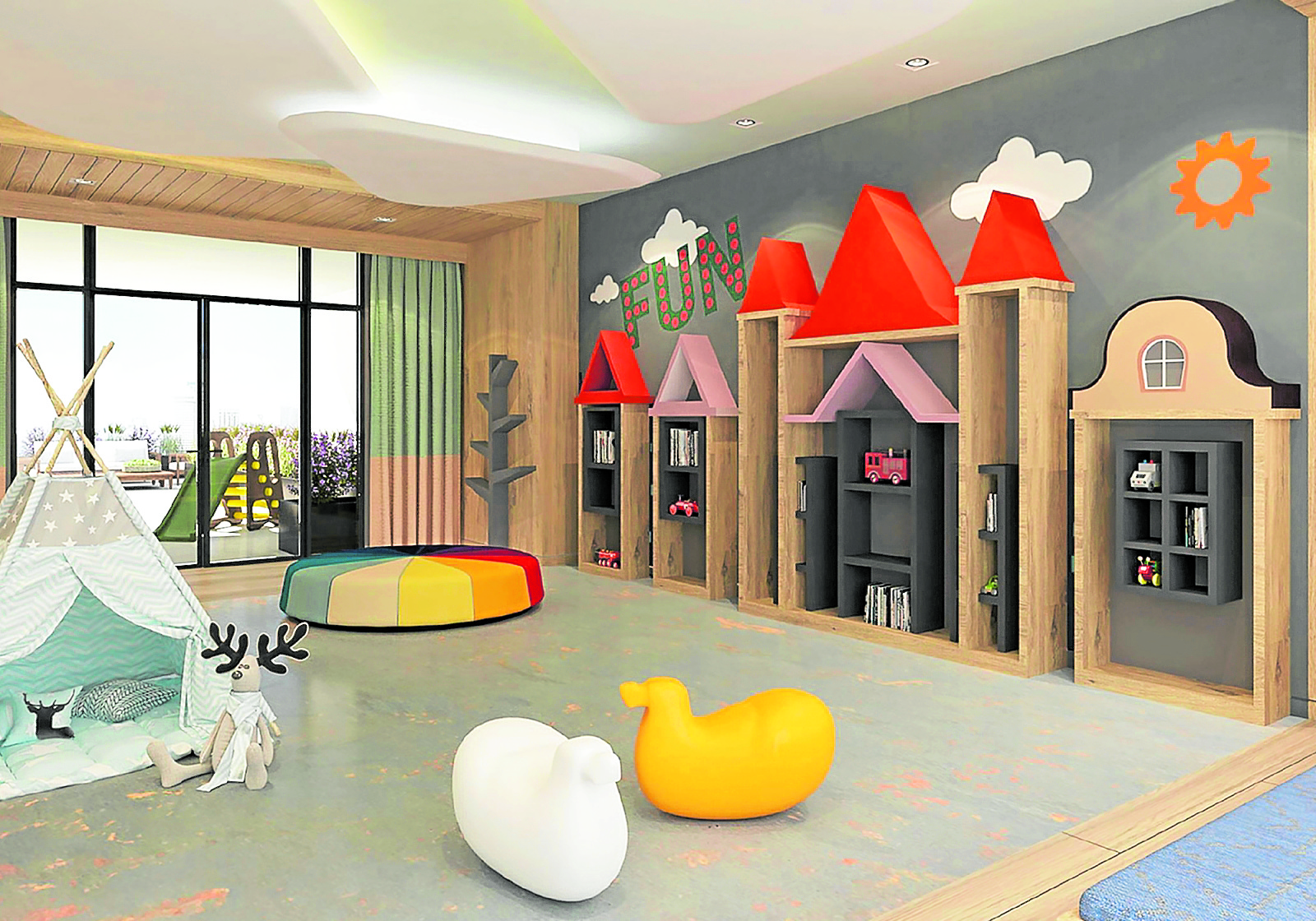 The PlaySpace will serve as your kids' haven for fun and learning.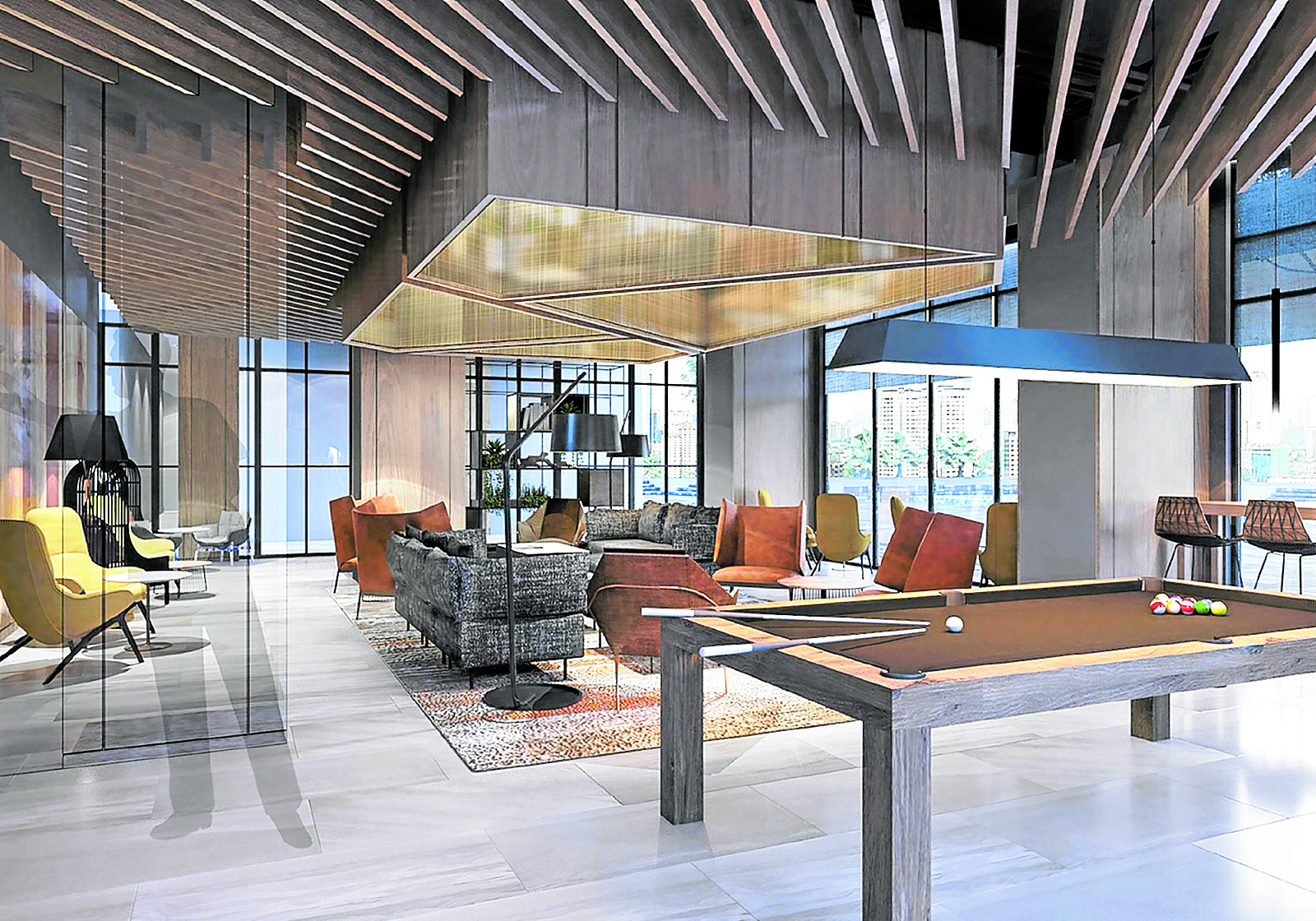 Maple will feature amenities that are perfectly suited for the most discerning clientele.

A stylish residential lobby reflects the life that waits upstairs. The lift lobby that leads to four high-speed elevators is made with wood and stone. The building also boasts of upscale amenities that include a residents' lounge and game room, a lounge pool, a fitness facility and function rooms. The Gardenwalk and The Landscape entice residents to stay outdoors while kids have their own space: a playroom, an outdoor pool and The PlaySpace.
Maple at Verdant Towers' ground level will be filled with retail shops. The project, which will have a common podium with the two other upcoming towers, will have nine levels of parking, six in the podium and three in the basement.
One should also consider the place where the building rises. Ortigas East highlights Ortigas Land's take on a sustainable and eco-friendly mixed-use project. It promises wide connected walkways and bike lanes while some 40 percent of the estate would be green open spaces, where people can marvel at the balance between nature and concrete, structures and spaces.
If you want to get to other quarters of Metropolitan Manila, there is also a planned dedicated transport terminal inside Ortigas East. The place is also accessible via Ortigas and Julia Vargas Avenues, and to the BGC-Ortigas Link and the future MRT-4. Zoom out on the map and you will also find schools, churches, hospitals, retail spaces and business hubs near the compound. From the estate, you can even walk to some of those spots depending on how many steps your feet can take.
Green, balanced, premium living with unprecedented access to all the luxuries and opportunities of the city–yes, all in one–is no longer just a concept. It is Maple at Verdant Towers, and it can be your home.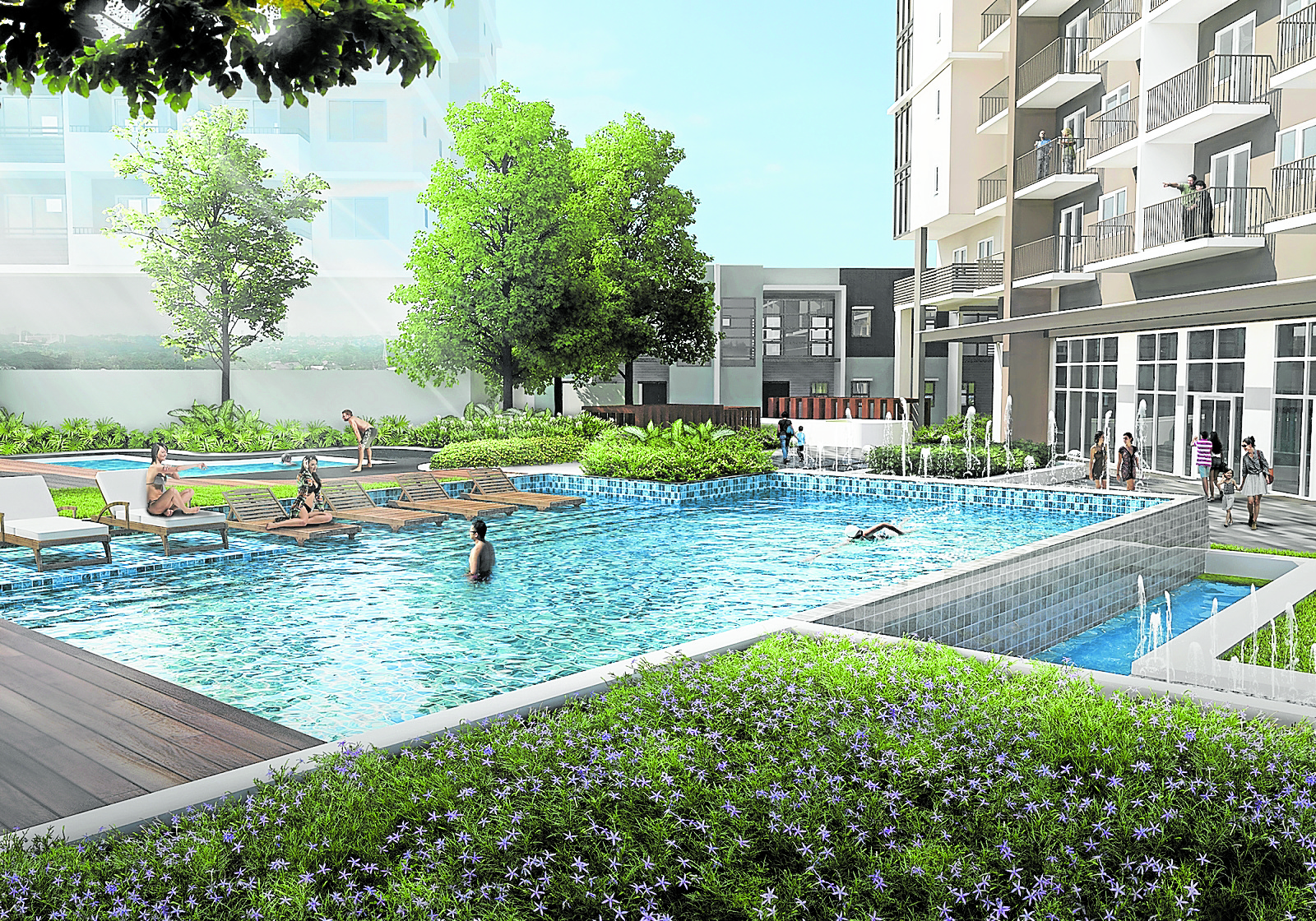 Upscale amenities await residents at Maple at Verdant Towers.

Read more: https://business.inquirer.net/302895/maple-your-vibrant-home-in-the-east#ixzz6ShXExbXA
Follow us: @inquirerdotnet on Twitter | inquirerdotnet on Facebook