Manila's New Breed of Luxury Architecture
Date posted October 3, 2020
Manila architecture has come a long way from the humble bahay kubo.
As a country known for its year-round tropical climate and warm people, the Philippines has gone through various influences when it comes to its built environment. While we continue to celebrate our traditional creations and heritage treasures, we have also become haven to exemplary works of architecture.
Combining the ingenuity of foreign and local designers, several up-and-coming projects are set to redefine Metro Manila's skyline. The following structures, developed by real estate giant Ortigas Land, will soon serve as the pinnacle of premier living in our country.
Using color, texture, and light, the Empress provides its residents a therapeutic environment.
Empress
A 56-story tower situated across the Capitol Commons Park, the Empress is the latest premier development to rise in Pasig. It is the brainchild of numerous established firms, such as Architecture International Ltd. and GF & Partners Architects. The former is a San Francisco-based design group responsible for globally celebrated projects such as the Lotte Tower in South Korea, Verona Office Towers in Italy and Xi'an Hi-Tech Business Center in China. The latter is the Philippine-based architectural firm behind the Pacific Star Building, Alabang Town Center and GT Tower International among others.
The design of the Empress is its strength. It aims to serve as an oasis amid the chaos of urban living, and it does just that by focusing on the details. It utilizes chromotherapy, or the science of promoting health through colors, by implementing a light and calming color palette in its interior spaces.
Outdoors, it harnesses the power of faura by using plants to create an enclosed, relaxing environment. Even the hardscape is well-thought-of, with a pedestrian walk in the quiet zone specially designed to stimulate acupressure points in the feet.
When it comes to each unit, the attention to detail continues. A smart living system is implemented in all residential spaces, allowing owners to carry out day-to-day tasks with minimal effort. The inclusion of a home gateway system, temperature sensor, smart light switches and motion sensors in one's living space permits contactless control of the whole home. This system does not only make things efficient, but it also minimizes one's risks of acquiring viruses and other pathogens.
Besides the smart technology, other features inside the home makes living in the Empress truly spectacular.
Integrated microwave cabinets, built-in shower benches, video-enabled intercoms and WiFi router cabinets are some of the additional features in each unit that show the project's strong focus on design.
Overall, the project is ideal for those looking for a sanctuary in the middle of the metro and those who value comfort and convenience especially during today's New Normal era. The Empress is set to become the benchmark of luxury design, giving people the best life has to offer in a lush environment.
The Imperium
When it comes to exclusivity, no project does it better than The Imperium. Another emerging star at the Capitol Commons, this impressive development prides itself in being able to offer lavish privacy in high-rise living. While it is set to rise at 62 stories high, each residential level accommodates only four residential units, providing residents generous space and unhampered views.
With four residential units to a floor, The Imperium sets a new standard when it comes to exclusive living.

The amenities of The Imperium also attest to its commitment to premier design, with numerous offerings providing residents various ways to relax and enjoy. Indoors, a grand lobby, high-performance fitness facility, mini-theater, daycare center and function rooms are all designed with hotel-like finishes. Outdoors, an exclusive play area, infinity edge pool, landscape garden and garden lounge/deck allow residents to bask in the sun and enjoy nature even in the middle of the city.
The Imperium is another brainchild of the design firm GF & Partners Architects Co. The project was created in consideration of feng shui requirements and sound engineering practices, further cementing its identity as an exceptional piece of architecture in our country.
The Galleon
Paying homage to our country's Spanish heritage, The Galleon is another upscale project by Ortigas Land that combines luxury with comprehensive design. The development is made up of two high-rise towers, offering residential, office and commercial spaces in one premiere address.
The Galleon finds inspiration in the multi-deck, massive ship that used to brave the seas in past centuries.
Each structure is fitted with a tower spire, akin to the mast of a ship. Tower crowns curve toward the sky suggesting wind-blown sails, providing a hint of movement in the Ortigas Skyline. A two-level podium at the base represents the ship's hull, providing communal spaces for all the users of the building. Lastly, wave-shaped grilles enclose the parking structure of the development, a nod to the gentle seas that once carried the Spanish galleons of the past.
Situated along ADB Avenue in Ortigas Center, The Galleon is strategically located near in-demand academic institutions, shopping centers and office buildings. It provides world-class amenities, with a game room, social hall, daycare, mini-theater, yoga room and outdoor pool just a few of the exclusive features residents can enjoy exclusively. The office building, meanwhile, offers generous spaces to work and pursue dreams, with the smallest inner unit starting at 75 sqm.
Both residential and office spaces incorporate sustainable features, such as wastewater management, double glazing, rainwater collection and energy-efficient utilities.
This premier project was designed by the same team behind some of Ortigas Land's topnotch projects. The masterplanning and concept architect of the project is Architecture International Ltd. and the local architect of record is GF & Partners Architects. The Galleon is set to sail soon, are you ready to come on board and partake in its glory?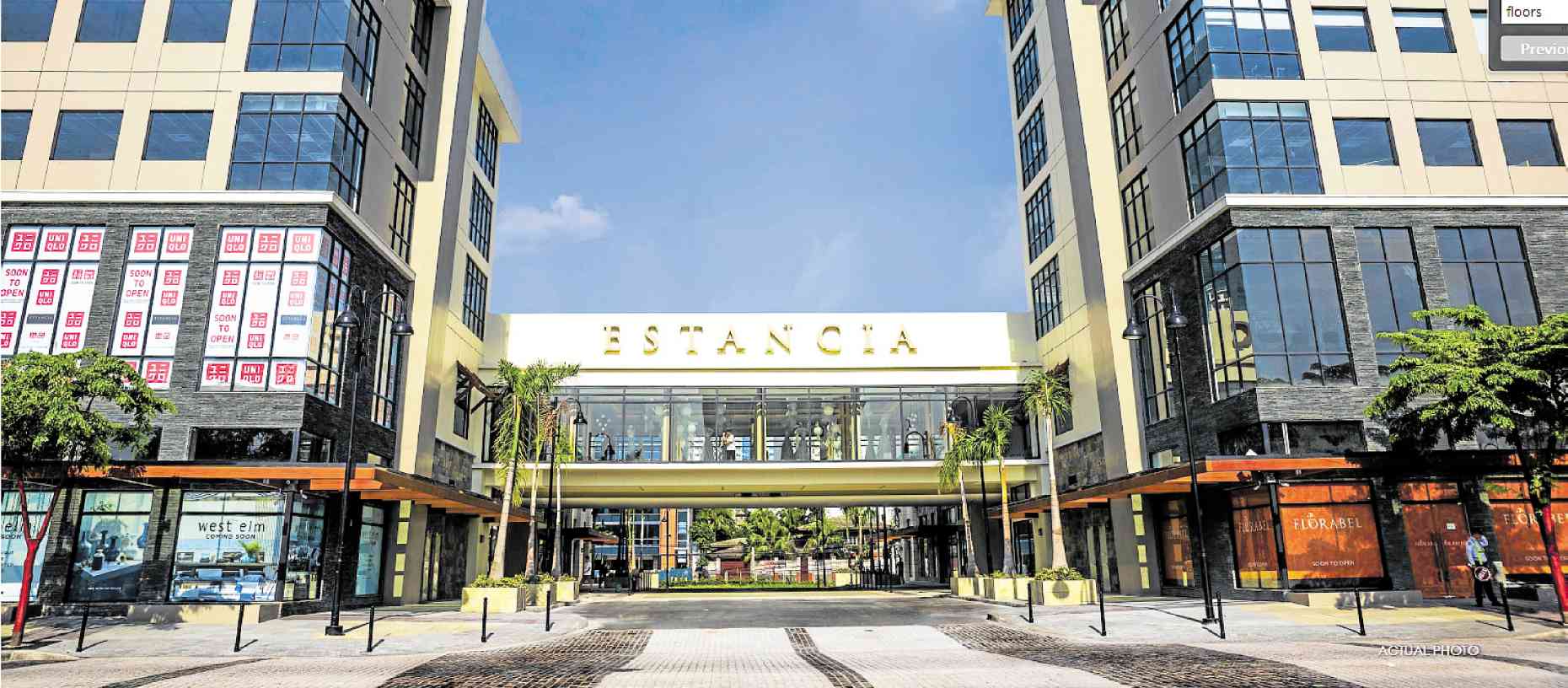 Some of Ortigas Land's up-and-coming premier developments are situated in Capitol Commons, where future residents will have easy access to Estancia Mall and other retail centers.


A bright future in luxury living
Whether you're looking to live or invest in real estate, premier developments offer the best value for your money. Soar ahead and discover Manila's new breed of luxury architecture. Poised to make waves in the Philippine real estate market, these offerings from Ortigas Land are some of the best architectural works set to redefine our country's skyline in the near future.


Read more: https://business.inquirer.net/308751/manilas-new-breed-of-luxury-architecture#ixzz6c35YIVXB
Follow us: @inquirerdotnet on Twitter | inquirerdotnet on Facebook