Luxe Residences for the Affluent, Discerning Few
Date posted September 19, 2020
Manila remains one of the fastest growing luxury residential markets in terms of price appreciation in 2019, according to Knight Frank's 2020 Wealth Report.
Based on the report's Prime International Residential Index (PIRI), Manila ranked eighth, along with Berlin, as it posted a 6.5 percent increase in the prices of luxury residential property from September 2018 to September 2019. Manila was one of the 100 global prime markets assessed by Knight Frank for the 13th edition of the PIRI. Topping this list was Frankfurt, which recorded a 10.3 percent price hike in luxury residential property in 2019, followed by Lisbon (9.6 percent), Taipei (8.9 percent), Seoul (7.6 percent) and Houston (7.4 percent).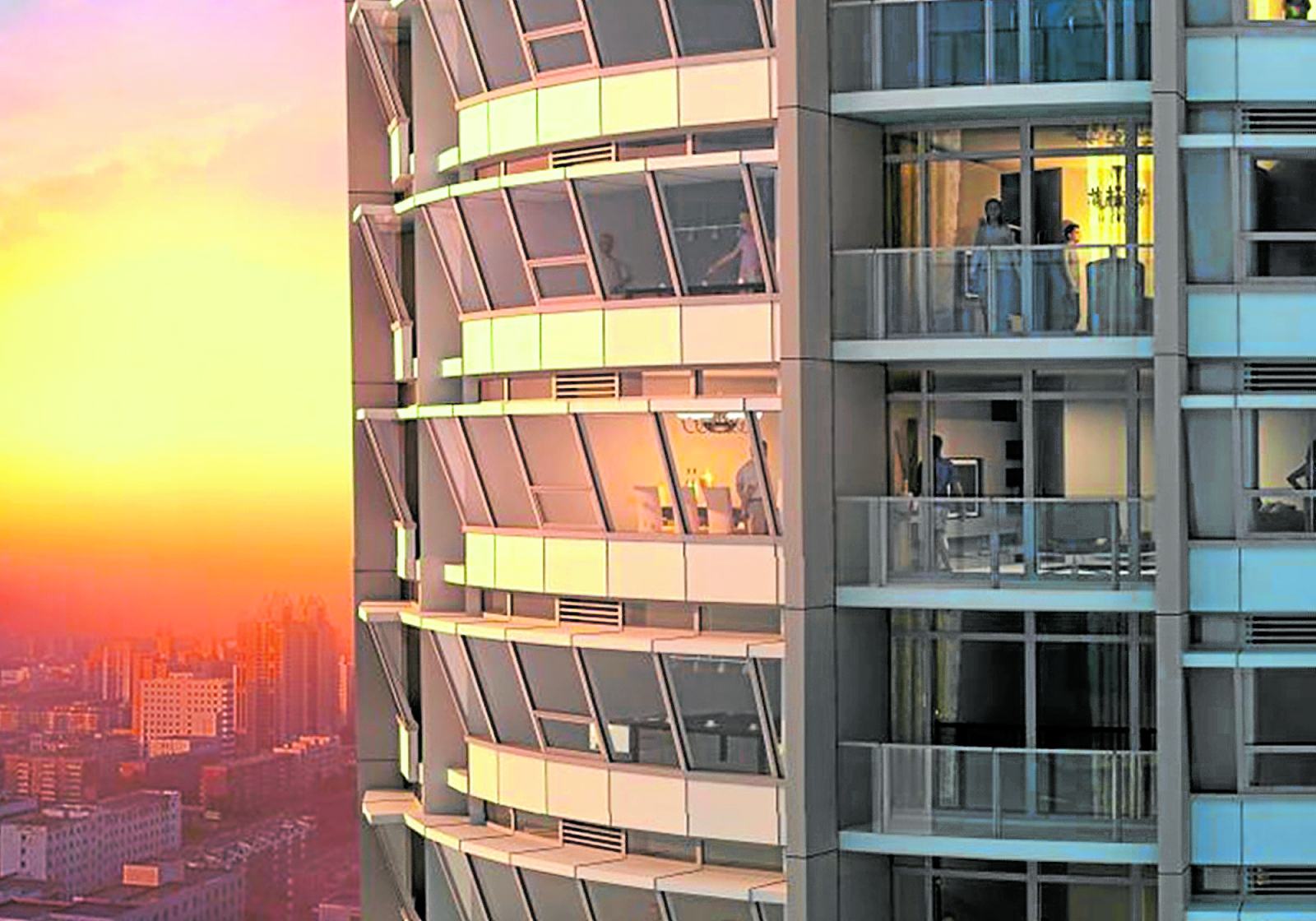 Wellness attributes
One notable feature of this report showed a growing trend, wherein high net worth property buyers and investors are starting to place importance on wellness attributes when choosing a new home. Based on the Wealth Report's The Attitudes Survey, access to nearby green spaces was considered by the respondents to be the most important, followed by the availability of wellness facilities and the design of the property and how it contributes to their physical and mental well-being.
Other attributes cited in the survey were energy efficiency and environmental friendliness of the building; air quality around the property; quality of nearby medical facilities; and wellness amenities offered by a development.
Alasdair Pritchard of Knight Frank's private office team pointed out that this was a burgeoning trend, noting that "young professionals are prioritizing health and well-being more than ever before. It is no longer the preserve of burnt out executives in their 40s or 50s. Young professionals such as tech millionaires are increasingly seeking a haven to retreat to for one month a year to focus on well-being."
"Design and functionality are important whether it is courtyards, meditation rooms, resistance pools or living walls. But the reality is, it is the location and proximity to nature that are the decisive factors," Pritchard was quoted in the report as saying.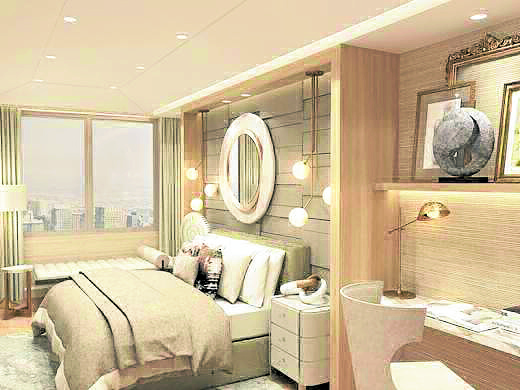 Ortigas Land's well-appointed units ensure residents' comfort.
Priceless benefits
In the Philippines, seasoned property developer Ortigas Land has long recognized the growing importance of including wellness attributes in all of its upscale developments in the metro. It knows that the highly discerning market nowadays is willing to pay a premium to have access to lush open spaces, wellness amenities, and sustainable design and architecture.
Indeed, the true benchmark of premium developments today has gone beyond having well-appointed units, exquisite finishes and topnotch amenities. Homebuyers and investors now seek for safe, smart and healthy homes where they can enjoy the priceless benefits of having a well balanced, holistic lifestyle amid these challenging times.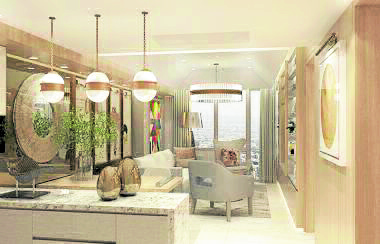 Elegance defines Ortigas Land's upscale residences.
Game-changing concept
The Empress, for one, is touted as the first wellness real estate in the country, comprised of premier residences proactively designed and built to support the holistic health of the residents.
This 56-story residential tower in Capitol Commons in Pasig City is a game-changing concept from Ortigas Land, as it offers smart living features including contactless technology, and integrates colors in common areas that can stimulate positive emotional responses. The Empress' biophilic design will also allow you to commune with nature through its open spaces, lush greens and blooms, which could help reduce stress, improve cognitive function, and enhance mood.
Balance and wellness remain a central theme in the Empress as amenities were carefully divided into two areas, namely the quiet zone and the active zone, based on their function. Further ensuring that the Empress is your ideal home in the bustling metro, Ortigas Land will integrate sustainable measures that make it compliant with green building standards.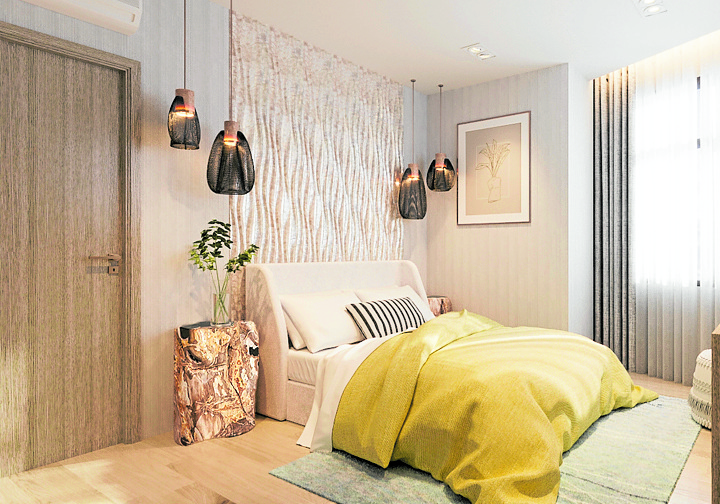 Archetype community
At the heart of Ortigas Center will rise The Galleon, which is poised to be the archetype community of the modern urban dweller. This two-tower complex by Ortigas Land offers the unique leverage of a mixed-use project where posh residences, premium grade offices and commercial spaces are seamlessly integrated in a modern, sustainable environment.
At The Galleon, future residents will not only get to revel in the luxury of exquisite finishes and upscale amenities, but will also get to indulge in the comfort and convenience of a central, strategic location—of being in the center of a thriving business district where practically everything is nearby, such as commercial establishments; medical, educational and religious institutions; fitness and wellness centers; mall complexes; and other offices.
The Residences at The Galleon, in particular, highlights amenities that will allow you to achieve wellness and enhance your daily urban lifestyle: a mini-theater, game room, swimming pool, gym, sauna room, as well as green open spaces that offer a much needed breathing room in the heart of a dynamic district.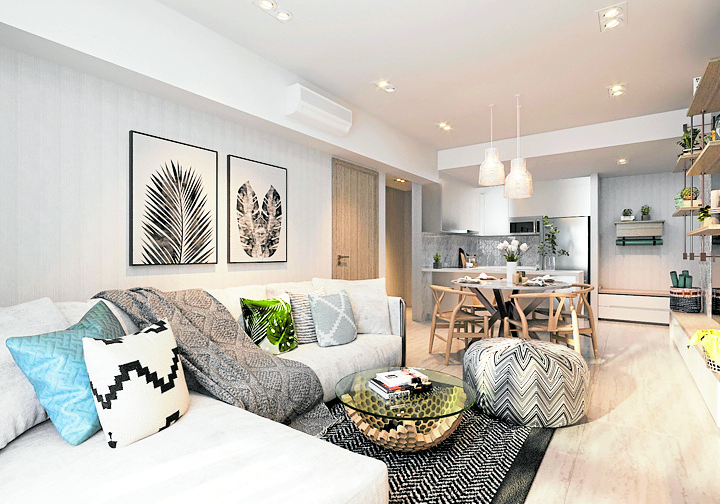 Ortigas Land offers the luxury of space in all of its developments


Architectural wonder
Also rising within Capitol Commons is one of the most luxurious residential towers in this district. A highly coveted address in Pasig City, The Imperium offers spacious two- and three-bedroom units that speak of exclusivity, convenience and opulence within 62 storeys of an architectural wonder.
It's all about elegance and luxury for The Imperium—which won Best Luxury Condo Architectural Design in 2018—with its design, circular form and trapezoidal canted windows made to lessen the need for artificial lighting, well appointed suites and exquisite finishes, as well as the stunning, relaxing views of the metro and the Capitol Commons Park.
Luxurious amenities, which include landscaped gardens, fitness facilities, recreation room, residents' lounge and mini-theater among others, further offer the much sought opportunity to achieve balance and wellness in the city.
Ortigas Land has no doubt set the gold standard for smart, healthy and sustainable luxury residences in the metro, making it a perfect fit for the country's discerning, affluent market.

Read more: https://business.inquirer.net/307681/luxe-residences-for-the-affluent-discerning-few#ixzz6c2kMrtRT
Follow us: @inquirerdotnet on Twitter | inquirerdotnet on Facebook