Future-proofed estates for the new normal
Posted by Ortigas Land
Date posted June 8, 2020
Capitol Commons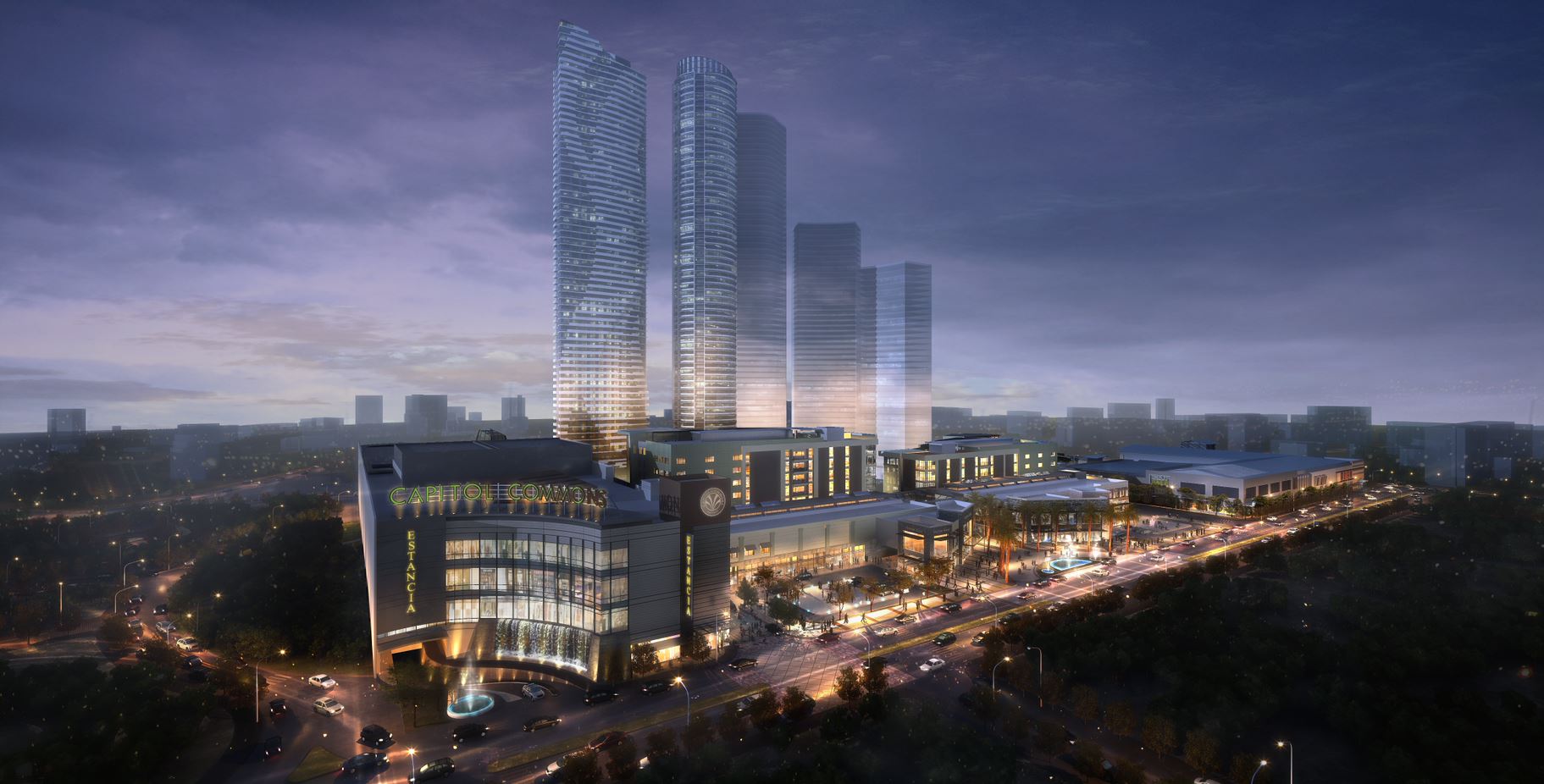 There's reason to remain hopeful and optimistic despite the fact that COVID-19 is probably one of the worst health crises in recent history.
Economies may be reeling and businesses are girding for what could be difficult times ahead, but there are also opportunities that can be tapped, occasions to level up, new chances to raise the bar and rise up to the challenges presented by this pandemic.
Klaus Schwab, founder and executive chairman of World Economic Forum (WEF), said in a statement on Wednesday that while "the COVID-19 crisis is affecting every facet of people's lives in every corner of the world," this "tragedy need not be its only legacy."
"On the contrary, the pandemic represents a rare but narrow window of opportunity to reflect, reimagine and reset our world to create a healthier, more equitable and more prosperous future," Schwab said.
Ortigas Land's 10-hectare Capitol Commons in Pasig City offers adequate spaces
Healthier environments
In real estate for instance, the emphasis has shifted to healthier built environments, adequate spaces, convenience and mixed-use developments.
While most of these have been offered before as features that put a premium on a project, they are now necessities, must-haves, the new benchmark or the minimum standard for the discerning buyer. There is thus a need to reflect on these changing realities, reimagine spaces so they can adapt to the so-called "new normal," and reset previous standards to cater to the new needs of today's market.
For example, the continued threat of contracting COVID-19 has highlighted the need to have healthier homes, offices or buildings that afford one natural lighting and ventilation; to have in place better protocols to ensure everyone's safety, health and well-being; and to conduct regular disinfection, over and beyond what most have been used to. Adequate spaces, already touted as a luxury in a dense urban area like Metro Manila, are now deemed as a lifesaver in this pandemic.
In the Philippines, there are property developers who have fortunately been proactive—creating residences, offices, retail spaces and industrial areas that offer features beyond what was needed during the time they were launched.
Ortigas Land, for one, offers integrated, mixed-use developments that can aptly address the needs of its homebuyers, investors and clients in today's new normal. Ortigas Land's foresight played a crucial role in developing estates that were clearly built for the future and are now highly suited to meet head on the challenges of the pandemic.
Future-proofed
Case in point are two of its estates, each built with a distinct design but with the same foresight and purpose that clearly serve today's market well.
Ortigas Land's 10-hectare Capitol Commons in Pasig City offers adequate spaces within its community to allow for social distancing, and within its residential towers, which meanwhile foster health and wellness in varying ways. For instance, the Empress, touted as the first wellness real estate in the country, has amenities that can encourage you to keep physically fit while its use of biophilic design will enable one to commune with nature, and in the process reduce stress, improve cognitive function and enhance mood and creativity. Smart features in this residential tower also suit today's growing preference for contactless technology.
It also helps that everything in Capitol Commons is within walking distance—allowing you to conveniently avail of essential goods and services without having to leave the safe confines of your self-sufficient community.
Ortigas Land projects are defined by the comfort and luxury they provide.
'Lifesaver'
Similarly in Ortigas East, one will be afforded that same comfort and convenience of having everything within reach. This masterplanned estate along C-5 Road in Pasig has all the components that served as a lifesaver for many during the enhanced community quarantine—you have the banks, offices, grocery store, pharmacies and even several dining outlets which allowed deliveries and takeouts during that period.
For sure, future residents in Ortigas East will be assured of that holistic lifestyle premised on convenience, accessibility and even sustainability because this early, Ortigas Land has already made good on its promise.
There's no doubt that Ortigas Land estates are indeed built for the future. With close to nine decades of expertise backing its stellar record, Ortigas Land clearly has the benefit of hindsight and that distinct advantage of foresight—and they have these estates to show for.


Read more: https://business.inquirer.net/299272/future-proofed-estates-for-the-new-normal#ixzz6Ola6BzCT
Follow us: @inquirerdotnet on Twitter | inquirerdotnet on Facebook