New era dawns for pioneer builder Ortigas Land
Posted by Ortigas Land
Date posted December 9, 2019
Capitol Commons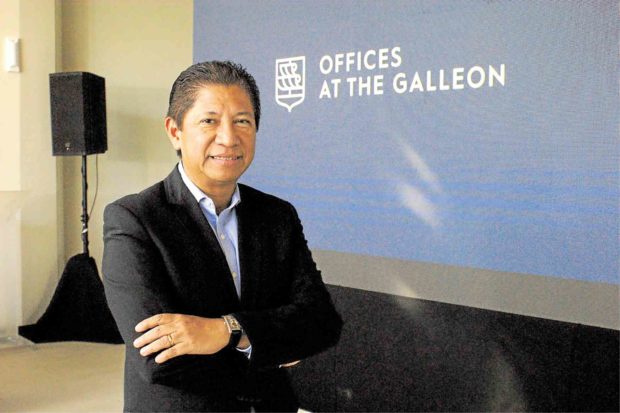 It's been one phenomenal year that marked significant turning points in its 88-year legacy.
Ortigas Land Corp., formerly Ortigas & Co., is ending the year strong, to say the least, with a stellar financial performance, successful project launches, sold out residential towers, exciting and innovative developments in the pipeline, new prospects that will diversify its growing portfolio, and a change in its corporate name, meant to further solidify the company's position as a seasoned real estate developer.
All these only make Ortigas Land a formidable force to reckon with, as it builds on the solid legacy of the Ortigas brand while further enhancing its offerings on the back of the strengths and expertise of its partners, Ayala Land and SM Prime.
"All of these are part of the success story that we have demonstrated over the last couple of years. Of course, the Ortigas legacy, its development experience, and workforce provided the original DNA. What we did was build on that, added new things coming from the Ayala DNA and SM Prime DNA and effectively, marry all these three. So far, it worked," Ortigas Land president and chief executive officer Jaime E. Ysmael said in an interview.
Stellar performance
And the numbers, indeed, attest to that success.
"It's another banner year for the company. We expect our top line to grow double digit at 20 percent thereabouts, while the bottomline is stronger, with 27- to 28-percent growth on the back of the continued high performance of the residential and office-for-sale business, as the demand continues to be quite brisk while pricing is also quite good. Of course, there's also the continued strong performance of our mall business despite the continuous redevelopment of Greenhills. Our other malls in Estancia, Tiendesitas and even Circulo Verde have actually been active in terms of leasing out," Ysmael told the Inquirer.
"We've now reconfigured most of our malls to accommodate new tenants and new concepts. We're now almost fully leased in terms of mall space. For our offices, we're practically 100-percent leased as traditional offices have started to come in strongly. So we expect another banner year for the company," he added.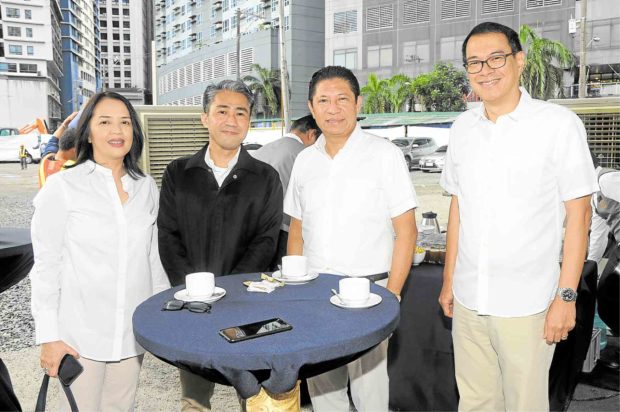 Ysmael pointed out that when the partnership started in 2014, the net income then was only around P100 million. This year however, he revealed that their net income may hit around P2.3 billion, about 20 times higher than their earnings when they entered this sector.


Part of this robust growth can be attributed to the continued completion of residential, mall and office projects as based on the massive redevelopment plan for its four masterplanned estates, as well as the company's clear-cut, ingenious strategy that brought Ortigas Land to a new level of growth and profitability.
Ysmael further disclosed that Ortigas Land currently enjoys a healthy balance between its leasing income and development income. He expects that in the immediate term, they will see an increase in the contribution of the development side of the business or the property for sale side, which they meanwhile intend to complement with a continued expansion program for the malls.
Sustaining growth
Sustaining this stellar financial performance, however, would require Ortigas Land to continue launching new projects in its key estates every year. This year, for instance, the company had two major launches: The Galleon, a 39-story mixed-use project that will offer premium grade office spaces, and The Empress, a 56-story residential tower set to rise within Capitol Commons in Pasig City, and touted as the "first wellness real estate in the country." These two projects can generate a combined P28 billion in sales for the company.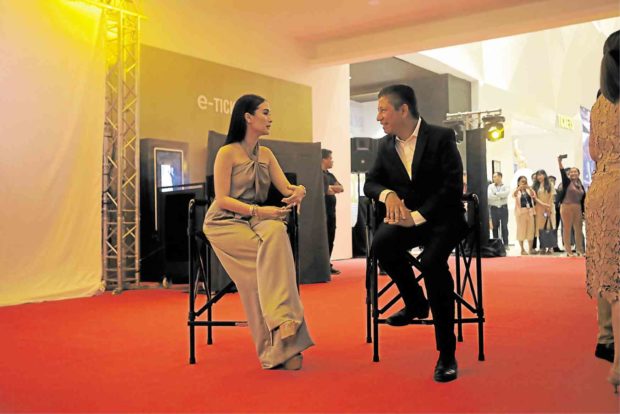 "The key is to continue launching in our four estates while making sure that our estates would be developed based on our plans. We will continue to market, promote, and position them for the intended market and so far, we're quite happy with the way the estates have been performing," Ysmael said. "We will continue to innovate as well and try to introduce something different, which we believe is the key to ensuring the success of these developments."
Continued enhancements
Ysmael cited as an example the 10-hectare Capitol Commons where it has four residential projects namely The Royalton, The Empress, Maven, and The Imperium; office spaces; Estancia Mall; a food strip called Gastro, and Unimart.
"Capitol Commons, as you know, is already on the map. Everybody recognizes the successful model of development there and we continue to enhance it with new offerings like the opening of the new wing of Estancia Mall which will add another excitement to the overall estate with the introduction of more shops. More specifically, we will now have an anchor department store which is the SM Store and also, we will have our very first Ortigas cinemas where we'll have six screens, two of which will be high end which we call The Screening Room and hopefully, the first of its kind as one of them will be the first e-games ready cinema," Ysmael explained.
The three other estates are the 16-hectare Ortigas East along C5, for which the company will be rolling out a P50-billion masterplan; the 16-ha Greenhills, which will see a P60-billion allocation for its own redevelopment, and the 10-ha Circulo Verde, located along Calle Industria in Quezon City.
For 2020, Ortigas Land plans to launch three major projects—one each in Circulo Verde, Capitol Commons, and Ortigas Center, which would collectively have about P29 billion in sales value.
"By next year, hopefully, we can start one office-for-lease project within Capitol Commons so that by the time the proposed subway gets completed, we have one other office tower that will take advantage of the connectivity. I'm also asking the team to push harder and at least be in a ready-to-launch mode—not just for malls and offices-for-lease, but even for property-for-sale, whether residential or offices, in identified locations so that we are ready to (offer something new) depen-ding on market situation," Ysmael disclosed.
Name change
As Ortigas Land aggressively moves to become a major player in the local real estate industry, it has also undertaken a name change this year to further enhance the brand's offerings.
"Now that we have built up the brand to a level we're comfortable with and given all the projects we've launched that allowed us to become a top-of-mind choice, it's time to also change the corporate name. We're changing it to Ortigas Land Corporation to best depict the brand that we stand for and the business that were in. We believe this will further enhance the value and the strength of the brand. Ortigas Land Corporation is the holding company, then our leasing arm is now Ortigas Commercial Corporation, instead of Capitol Commons Corporation, while our development arm will remain OCLP or Ortigas & Co. Ltd. Partnership," he said.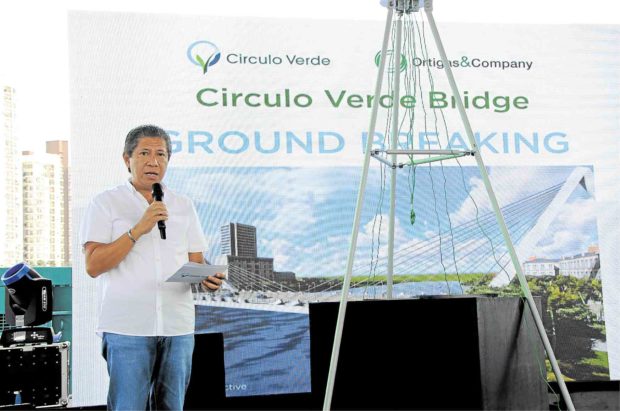 "We still carry the Ortigas name which, at the end of the day, is in itself quite strong. We're just making it clearer for the public but it's the same brand promise, same set of values, vision and mission that will guide us. At the same time, (the name change) denotes progress—it's something that is forward looking and truly solidifies our position as a real estate developer," Ysmael added.
Aggressive launches
Amid this name change in the course of the company's 88-year history, Ortigas Land will become even more aggressive in terms of project launches, while retaining the mission, vision and values redefined when the partners came in back in 2014. These, he added, remained relevant and consistent with the positioning of Ortigas Land.
In fact, Ortigas Land is even exploring potential prospects in co-working and co-living spaces as well as in the logistics business, to take advantage of the increasingly robust sharing economy and the growth of the Philippine real estate industry. This was also meant to maximize the landbank of the company's subsidiaries outside Ortigas Center.
"It's all work in progress —we're still studying it. But the intent is to actually diversify into other businesses that are aligned with the overall business of Ortigas. Taking advantage of what we already have in terms of landbank is something we will be pursuing to diversify the portfolio," he added.
"For now, aided by the landbank we currently have, we intend to continue growing. We're trying to see if we can expand initially in adjacent areas (of our estates) to enlarge our footprint because with the success of our developments, the availability of land may start to become an issue. We are looking at areas for expansion within the current estates we have and also within the trade area where we operate which would be the cities of Pasig, San Juan and Quezon City," he said.
It's an exciting time indeed for Ortigas Land as a new era dawns for one of the pioneers in the Philippine real estate industry. Without a doubt, one can only expect great things from a partnership that banks on a wealth of experience culled from close to nine decades of operation and the expertise of property giants that have made significant waves in the local economy.


Read more: https://business.inquirer.net/284883/new-era-dawns-for-pioneer-builder-ortigas-land#ixzz67aZkp3Ue
Follow us: @inquirerdotnet on Twitter | inquirerdotnet on Facebook