Get Fit with Friends and Family at CV Sports Hub
Posted by Ortigas Land
Date posted August 13, 2019
Circulo Verde
Circulo Verde is a 10-hectare community located in the Metro. Combining nature with modern urban living, Circulo Verde features urban residences such as condominiums and townhouses and amenities including parks, restaurants, and shops.
Whether you're a young professional, a newly married couple planning to start a family, or someone who is nearing retirement age, the Circulo Verde community is definitely a place you should consider. In addition to the perks of modern living, Circulo Verde also features CV Sports Hub, a place for sports enthusiasts, fitness buffs, or even those who want to take the first step towards a healthier, more active lifestyle. The sports hub features outdoor and indoor sports facilities that you can enjoy with friends and families.
Ride Like a Pro in The Bike Playground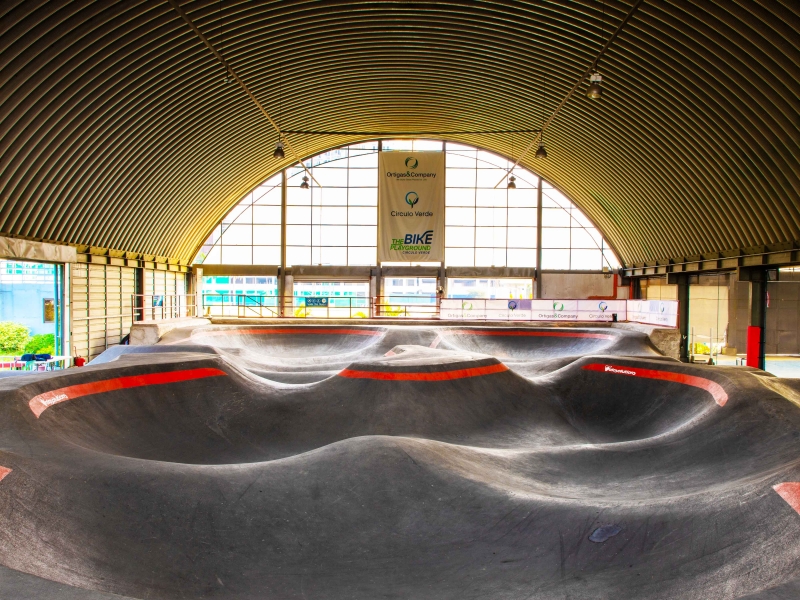 The Bike Playground is a newly opened pump track that is beginning to grab the attention of cyclists both in and outside Metro Manila. Developed by Ortigas & Company in collaboration with global pump track and trail builder Velosolutions, The Bike Playground is the first and only indoor asphalt pump track in the Philippines. The indoor pump track is designed with berms, rollers, and jumps that loop back on itself, allowing you to ride the course continuously without pedaling. Experienced riders can ride the pump track to showcase complex stunts but it is also a suitable area where newbie cyclists can learn and practice new cycling skills.
The Bike Playground also has an outdoor trail, ideal for cyclists and bikers who don't have time to go out of town to get their trail biking fix. The outdoor track features a rough and grassy terrain, perfect for those who want to test their skills on uneven surfaces. The track also has a giant ramp that lets you experience the thrill of riding up and down a hill. Located outdoors is also the Kids Track, built for the young ones and those who are not yet confident to try the pump track and outdoor trail.
The Bike Playground is not just for cyclists. If you have friends or relatives who ride skateboards and scooters, you can also bring them with you so you can try the amenities together. The Bike Playground also offers bike and gear rentals at affordable rates. If you have kids, you can enroll them in the facility's cycling class.
Play Different Sports at CV Quad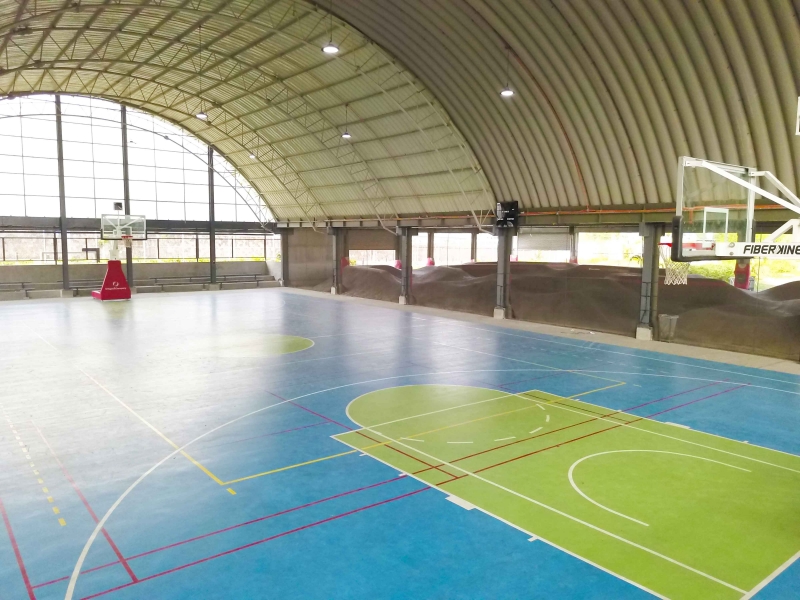 Situated just beside The Bike Playground is CV Quad, a spacious outdoor court where you can play basketball with your friends. If you're going alone, you can also use the area for running and jogging.
Where Urban Living Meets the Beauty of Nature
At Ortigas & Company, we conceive and build master-planned developments where people can live, work, shop, and play. We offer residential properties located close to entertainment, retail, and sports facilities. For more information about our developments, contact us today.